New Disney Cruise Ships
Get the Very First Look at Disney Cruise Line's Newest Ships!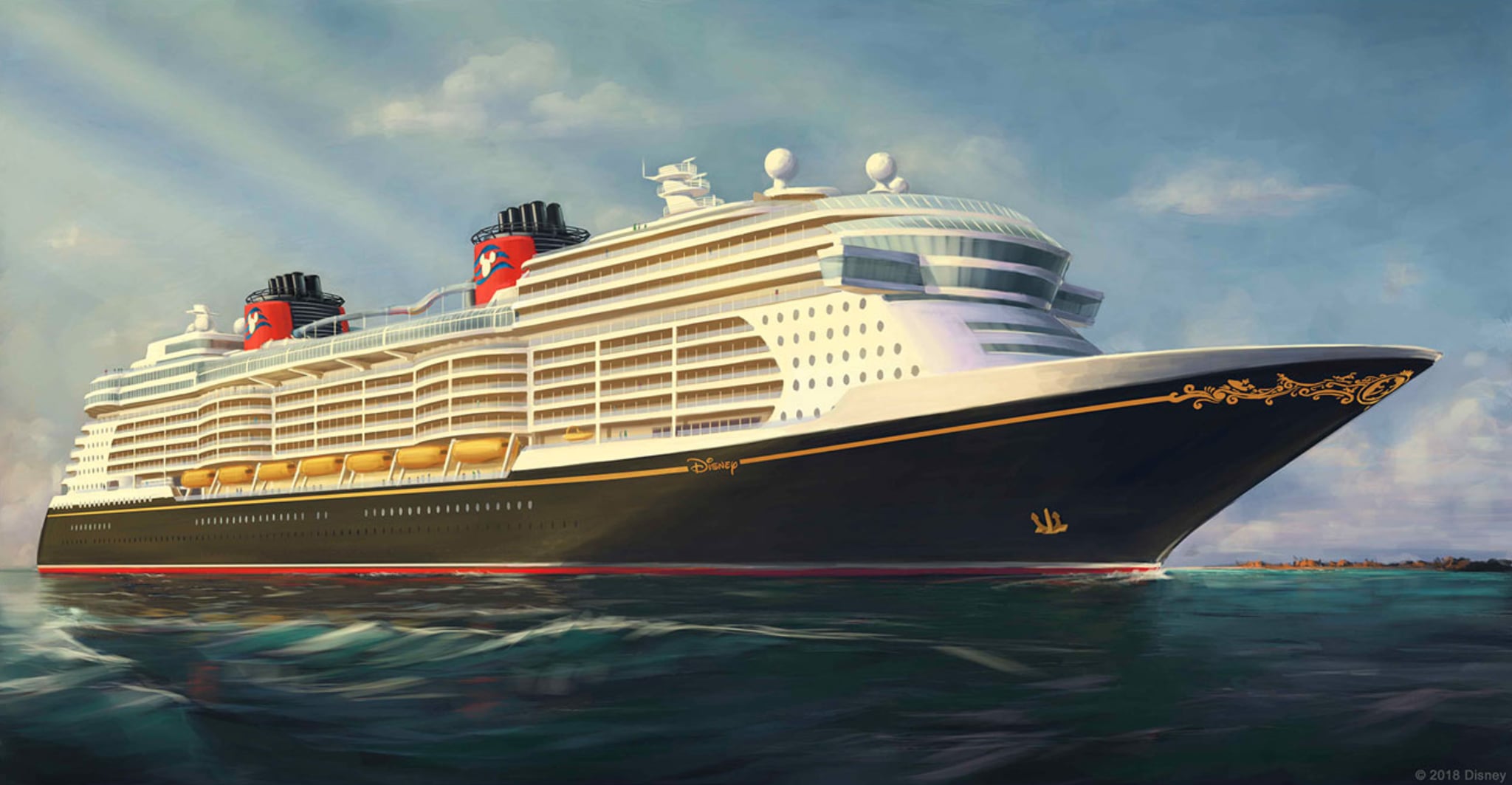 More is more when it comes to Disney, and its cruise line is no exception. In July 2017, Bob Chapek, chairman of Walt Disney Parks and Resorts, announced that Disney Cruise Line would be expanding its fleet with three new ships to make their debuts in 2021, 2022, and 2023.
"We decided two ships wouldn't be enough to hold all of the exciting new experiences we have been dreaming up to take family cruise vacations to a whole new level with immersive Disney storytelling, world-class family entertainment, and imaginative innovations that are fantastically fun and uniquely Disney," Chapek said.
Now, fans can get a first look at the new ships with a recently released rendering image of a vessel.
"In keeping with the distinct Disney Cruise Line style, the new ships will embody the elegance and romance of the golden age of ocean cruising with unique touches all their own," Disney said. "The three new vessels will offer more innovation, new technologies, spectacular entertainment and more Disney stories and characters than ever before."
Each will be around 140,000 gross tons (slightly larger than the Disney Dream and Disney Fantasy).
Each is currently planned to include about 1,250 guest staterooms.
Ship names and itineraries are yet to be determined.
They will be powered by one of the cleanest-burning fuels available, known as liquefied natural gas (LNG).
Stay tuned for updates as more details are released, and start dreaming of sailing the open seas now!