New Pregnancy Test iPhone App
There's Now a Pregnancy Test You Can Take With Your iPhone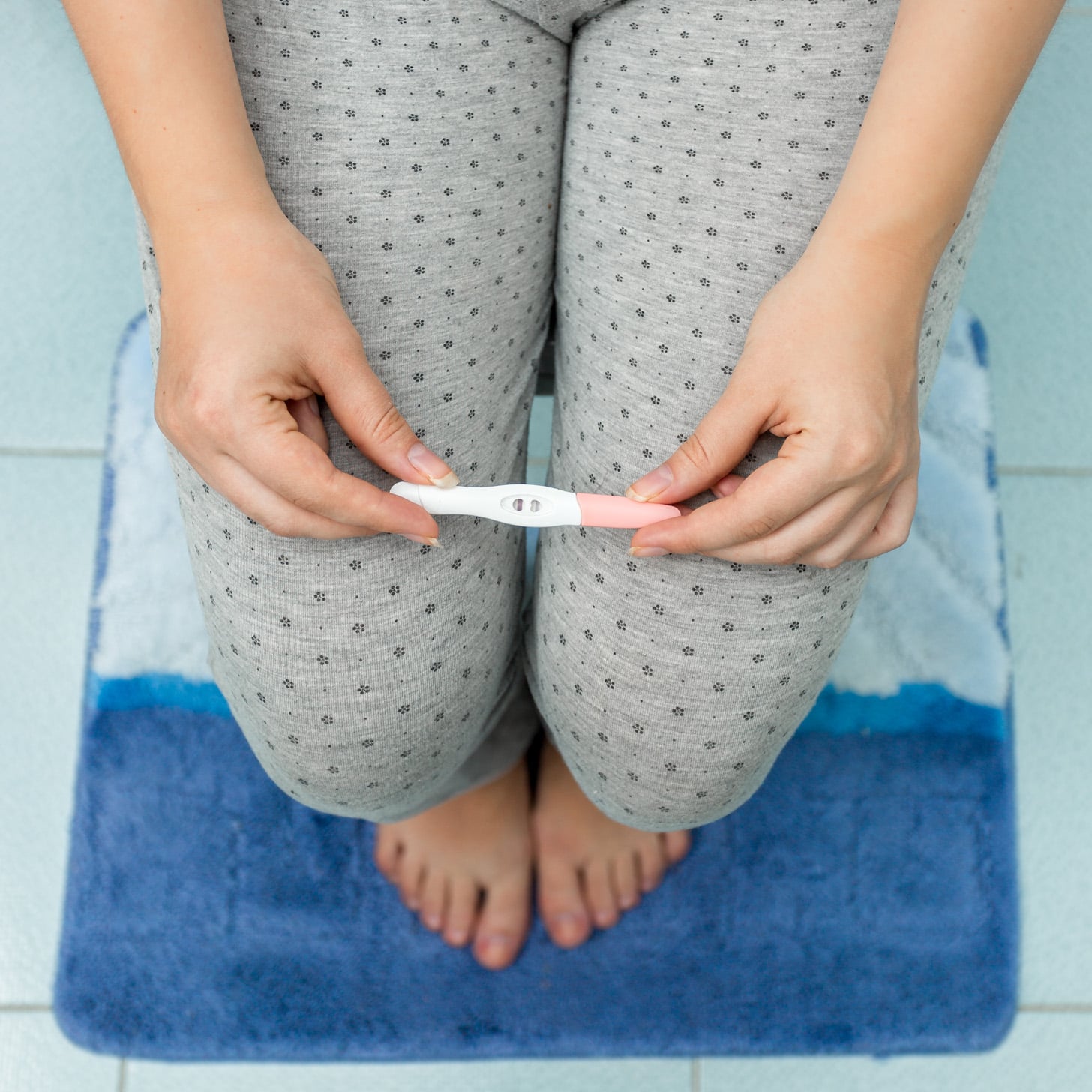 Image Source: Shutterstock
Three minutes doesn't seem like very much time at all . . . unless those precious 180 seconds are spent waiting to find out if you're pregnant or not. In that case, three minutes is an eternity.
That's precisely what inspired the creation of a just-released pregnancy test from First Response, which uses Bluetooth wireless technology to securely sync results to a specific app on a smartphone. Here's how it works:
Mere seconds after a woman uses the physical Pregnancy Pro stick, her phone's corresponding app provides step-by-step reassurance throughout the testing process (for example, it'll alert you when the sample is detected, it'll display a three-minute countdown, and it'll let you know when results are ready). Not only that, while the user is anxiously awaiting an answer, the app offers purposefully distracting "Entertain Me" options, from calming sounds and images to videos of cute puppies.
Image Source: First Response
This all might seem a little unnecessary, especially considering the premium cost (the retail price is between $15 and $22, while a standard pregnancy test costs as little as $9) and the ability for any nervous woman to just YouTube a silly animal clip while she waits. But as more women use pregnancy-tracking apps to monitor menstruation and ovulation cycles, First Response is banking on women using their app for far longer than those precious three minutes. The free app also helps to determine a woman's most fertile days before she ever takes a test and aids her in crucial planning well after she gets her results.
In fact, on the same screen as "Congratulations! Pregnant" is a button to calculate the estimated due date and a calendar to schedule a doctor's appointment. It also provides a dropdown menu of suggested next steps and serves as a more traditional pregnancy tracker with major milestones and updates about the baby's growth.
Yes, women don't need an iPhone app to pee on a stick or look for two blue lines a few minutes later, but they also don't need a data-collecting thermostat or WiFi-enabled speakers. Perhaps the First Response Pregnancy Pro — available this Spring — is only just the beginning of a line of apps women never knew they couldn't live without.
Image Source: First Response