Newborn Vitamin K Shot
The Terrifying Thing That Could Happen If You Decline Your Newborn's Vitamin K Shot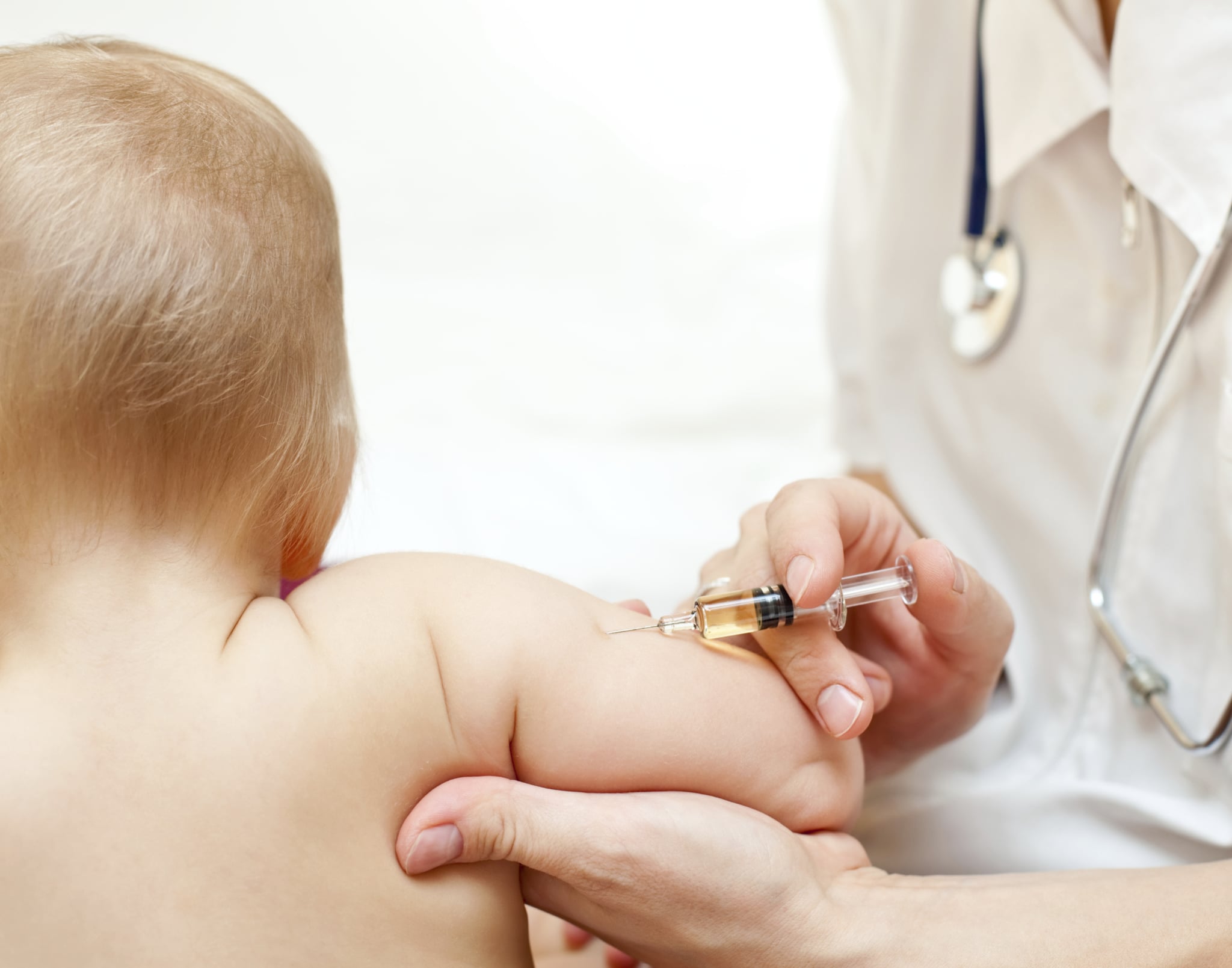 We've all heard of parents choosing not to vaccinate their children, but declining a vitamin supplement? Despite the fact that vitamin K injections immediately after birth have been standard procedure in hospitals since 1961 (and are endorsed by the American Academy of Pediatrics), more and more moms and dads are saying no to the shots. And the results are pretty horrific.
Vitamin K deficiency bleeding (VKDB) — while rare — is an incredibly serious disorder that can cause infants to bleed in various parts of their bodies, including the brain. Such bleeding can lead to brain damage and even death.
The trend was first reported on in The Tennessean back in May, when doctors at Monroe Carell Jr. Children's Hospital at Vanderbilt reported seven cases of VKDB in a span of eight months. While VKDB is said to affect less than 1 in 100,000 babies, the physicians at Vanderbilt believe that parents refusing the injection can be attributed to a recent increase.
The Vitamin K supplement is especially important for infants who are exclusively breastfed. Despite all of its benefits, breast milk contains lower amounts of the vitamin than formula.
Something to consider next time you "just say no" to Vitamin K.