Normal Barbie From Lammily
"Normal Barbie" — Coming Soon to a Toy Store Near You!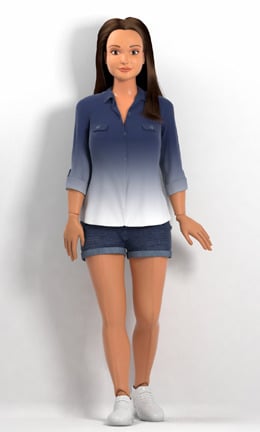 The doll aisle at the toy store is often limited to three options: Barbies who are too thin, babies who wet themselves, or fashion-forward figurines. Soon, however, there may be a fourth type to choose from — a doll of average size. Created by Nickolay Lamm, "Lammily" is built based on the measurements of a typical 19-year-old woman. The doll also dons clothes that girls see walking the streets rather than the runway.
"I wanted Lammily to wear clothes that Gap or J.Crew might design," Lamm told Huffington Post. "There's no reason why simple everyday clothes design can't be transferred to doll clothes."
Lamm has turned to online crowd funding to get Lammily into stores. He is offering a variety of rewards to those who donate, such as an exclusive edition of the doll and customized packaging. So far the campaign has surpassed its goal of $95,000, raising $113,226 with 29 days of fundraising left.
To learn more about Lammily, read the full story on Huffington Post.
Source: Lammily