Pacifiers in Crib to Self-Soothe
Genius Parenting Hack to Help Babies Self-Soothe While Sleeping Is Going Viral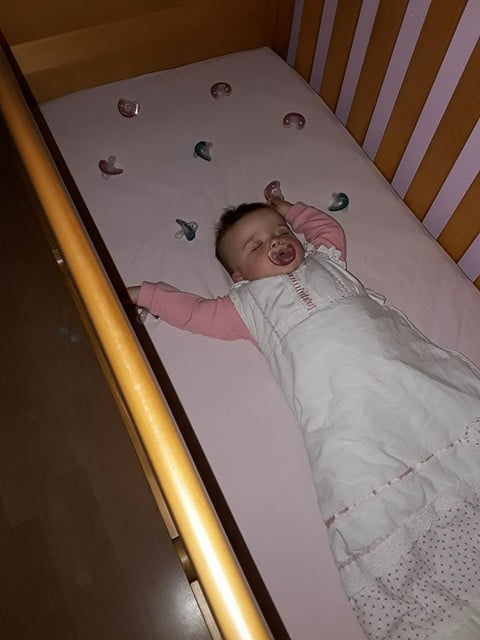 When Laura Gerson's daughter was about 3 months old, she watched Amelia on the video monitor struggle to find her pacifier in her crib after it fell out of her mouth, and then cry all night looking for it. Since then, the mom has had what some would consider an unconventional bedtime routine with her 11-month-old, but we're calling it genius: she puts Amelia down to sleep with 10 pacifiers all around her.
Laura shared how her parenting hack came to be after that one night of crying.
"Just put a couple [pacifiers] in [her crib] the next night, but lost one down the side of the cot, so over the next few nights just put more in there," Laura told POPSUGAR. "Ninety-nine percent of the time she just wanted her dummy to soothe her back to sleep . . . When she had lots in there she was quite calm, falling asleep with them in her hands, too. She isn't a total dummy-fiend and doesn't even have them through the day really, but it really soothes her having them through the night, and having more in there makes it easy for her to find one and hold one (or two). Just made sense that if that was all she wanted to make it easier for her to get to them without getting herself stressed when she couldn't. Happy baby, happy mummy!"
Along with a photo of Amelia surrounded by her pacifiers, Laura shared the sleep tip to The Motherload Facebook group, and from there it's gone totally viral. And for good reason: Laura says Amelia, who turns 1 at the end of this month, sleeps between 12 and 13 hours a night — AKA a mom's damn dream — thanks to this simple hack.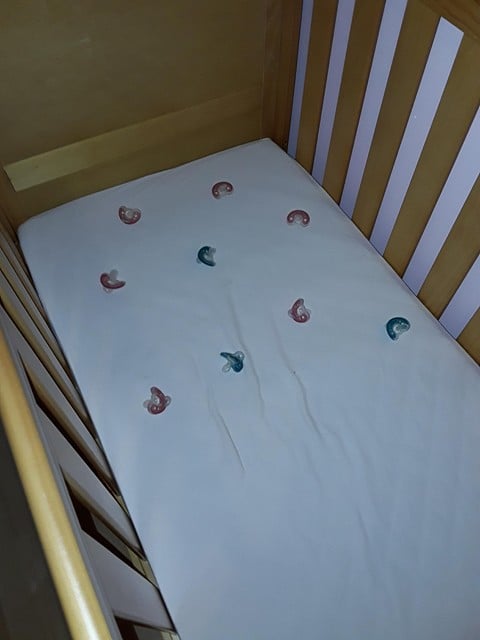 Image Source: Laura Gerson