Pampers Pure Diapers and Wipes
Pampers Is Releasing "Pure" Diapers and Wipes With Natural Ingredients, and We're Pumped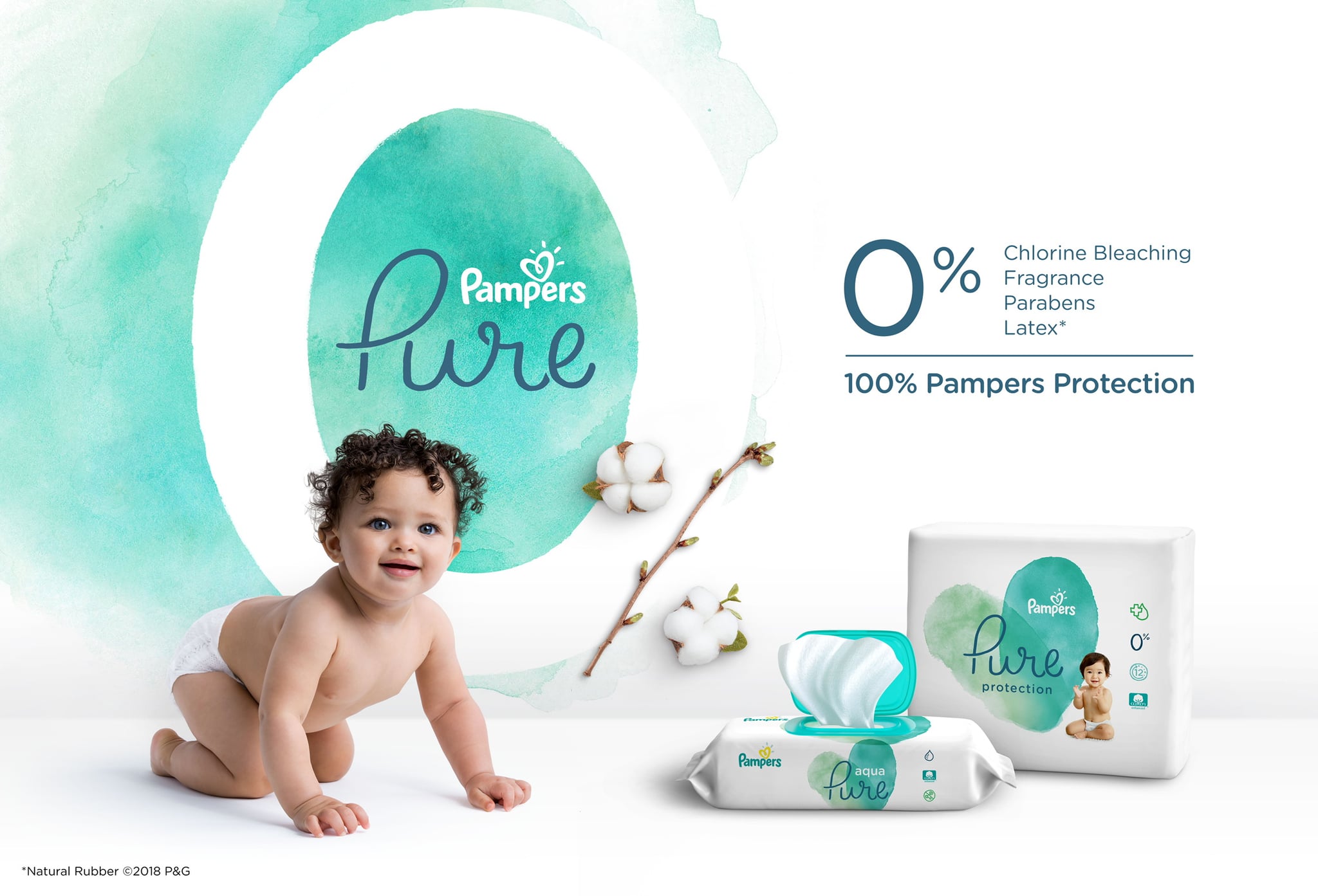 After her twins were born prematurely, Sara Giovanni, a scientist at Pampers, became very conscious about what she was putting on her girls' delicate skin. Even after the babies left the NICU, Sara knew that she didn't want to have to compromise good protection when using products with natural ingredients, but it didn't seem that that was possible — so she decided to come up with her own solution.
Enter: Pampers Pure — a line of diapers and wipes that offer the same protection and performance as the Pampers products you know and love but are free of lotions and fragrances, as they contain natural ingredients such as cotton and water.
The line includes two new products:
Pampers Pure Protection diapers, which are "the first product that combines thoughtfully selected materials with Pampers trusted leakage and dryness protection. The diapers are made without chlorine bleaching, fragrance, parabens, natural rubber latex, or the 26 allergens identified by the European Union."
Pampers Aqua Pure wipes, which "are designed to give moms [the] highest water content wipe while still delivering outstanding skin protection. Aqua Pure wipes are made with carefully selected ingredients, including 99-percent pure water and a touch of premium cotton."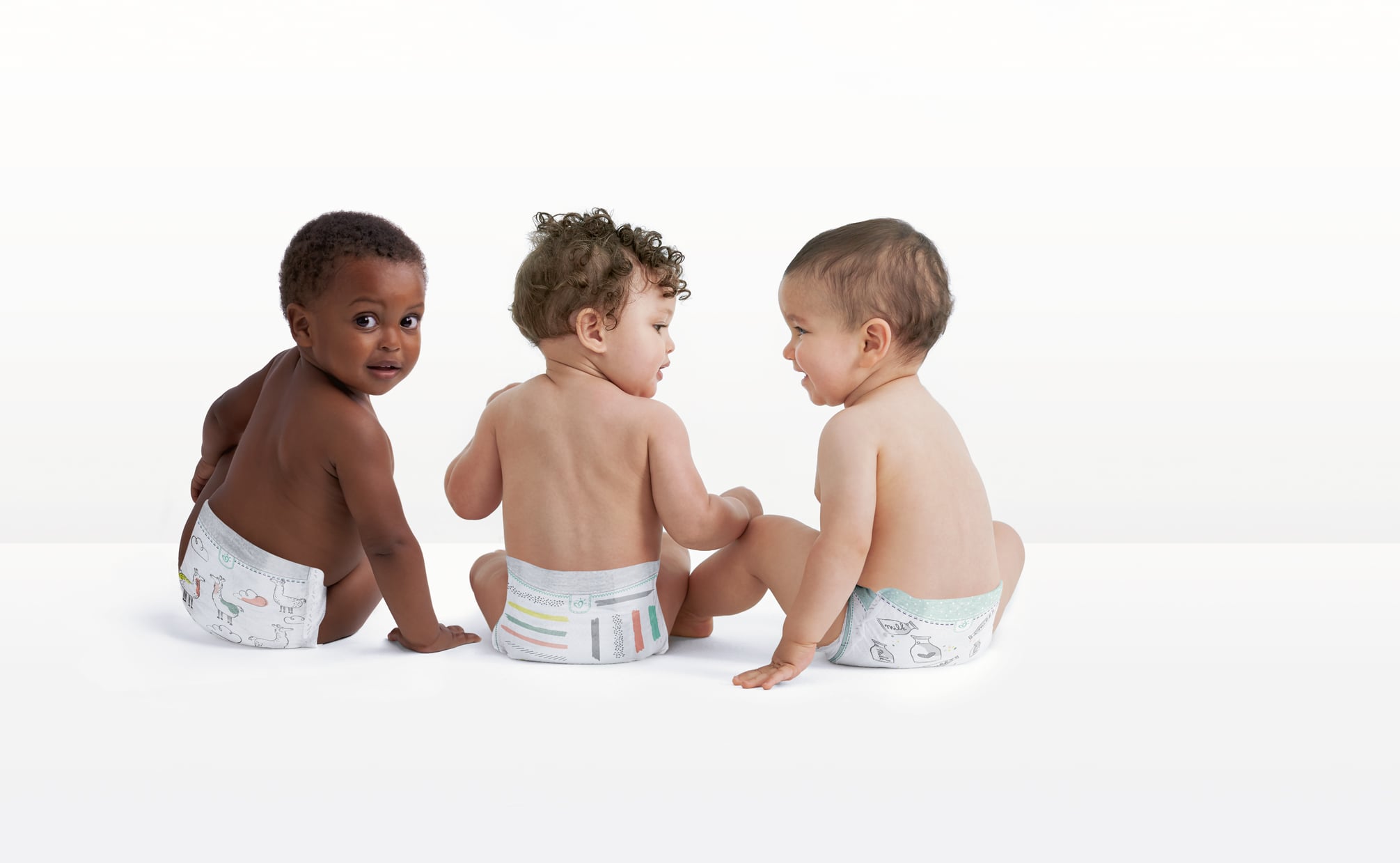 Pampers Pure was developed out of Sara's desire for parents to have more options when it comes to diapering their little ones, especially those who want style coupled with natural ingredients and optimal performance. So in addition to all the practical elements of the line, the diapers are seriously adorable. Each size — they'll come in sizes NB through 5 — will feature a different trendy design, from llamas to milk bottles.
The Pampers Pure line is slated to hit major retailers in just a few weeks.
Image Source: Pampers