Perez Hilton Insults Christina Aguilera's Baby Bump
Actress Elizabeth Berkley Defends Christina Aguilera's Baby Bump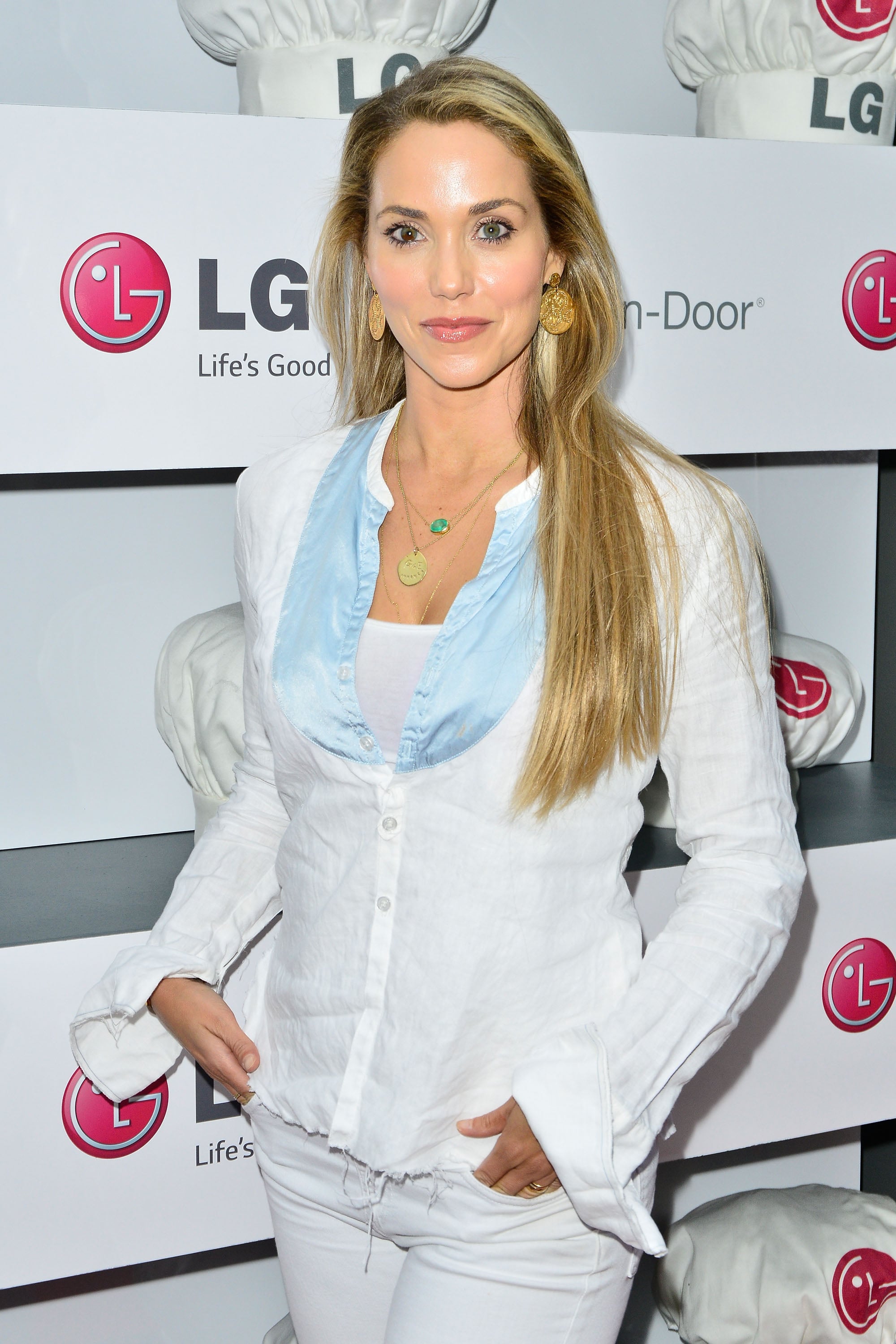 Elizabeth Berkley doesn't speak out too often these days, but when she does, it's for a good reason. The former Saved by the Bell star took to Twitter yesterday to defend Christina Aguilera after a gossip blogger made a disparaging comment about the singer's baby bump.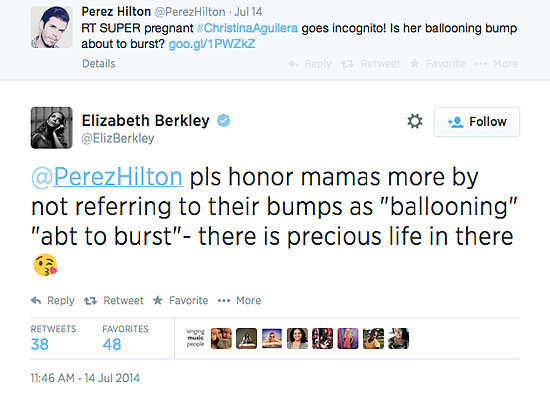 But Berkley didn't stop there. The actress continued to tweet throughout the day, asking all people — not just members of the media — to change the way they talk about pregnant women. She even called on friend and former model Christy Turlington for support.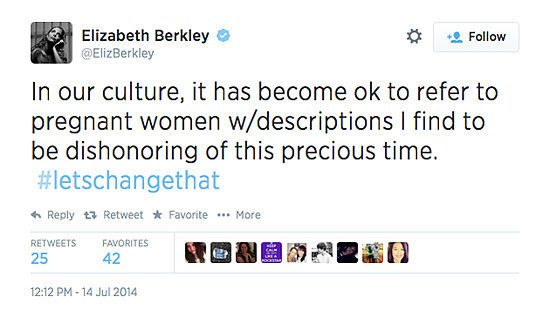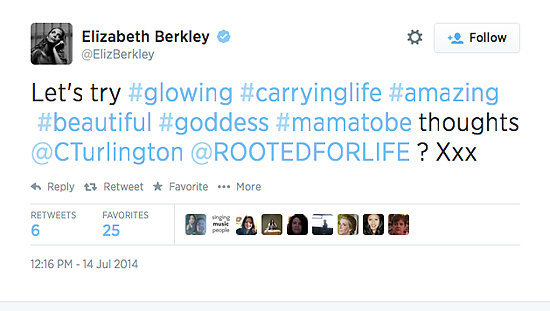 Now this is a change we can get behind. What about you?