Picture of Madonna's Son Drinking
Is the Material Mom Trying Too Hard?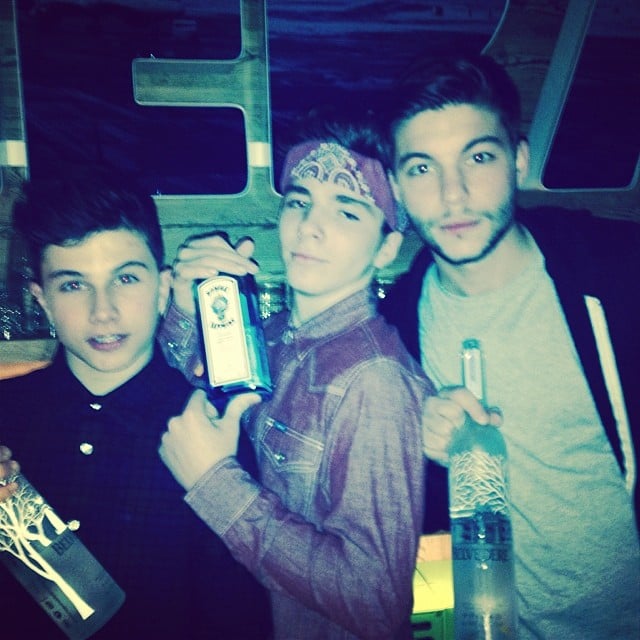 Over the weekend, iconic pop star Madonna took to Instagram to share photos of her family's holiday in Gstaad, Switzerland. Amongst the snaps of ski slopes, smiling kids (and, what appears to be a sculpture of a penis . . .), was a photo of Madonna's son, Rocco, that is strirring up quite a bit of controversy. The 13-year-old is shown holding a bottle of Bombay Sapphire gin, and he's flanked by two friends with bottles of Belvedere Vodka. Madonna's caption for the photo read: "The party has just begun! Bring it! 2014"
Since the picture was posted two days ago, some 21,600 fans have "liked" it, and it's incited quite a bit of dialogue on the social media site. Some of Madonna's followers support the "Material Mom's" laissez-faire attitude and sense of humor, while others expressed concern for the support of underage drinking. Where do you weigh in?