Playtex Kids Plastic Plates and Bowls Recall October 2017
Nearly 4 Million Plastic Kids' Plates and Bowls Recalled Due to Choking Hazard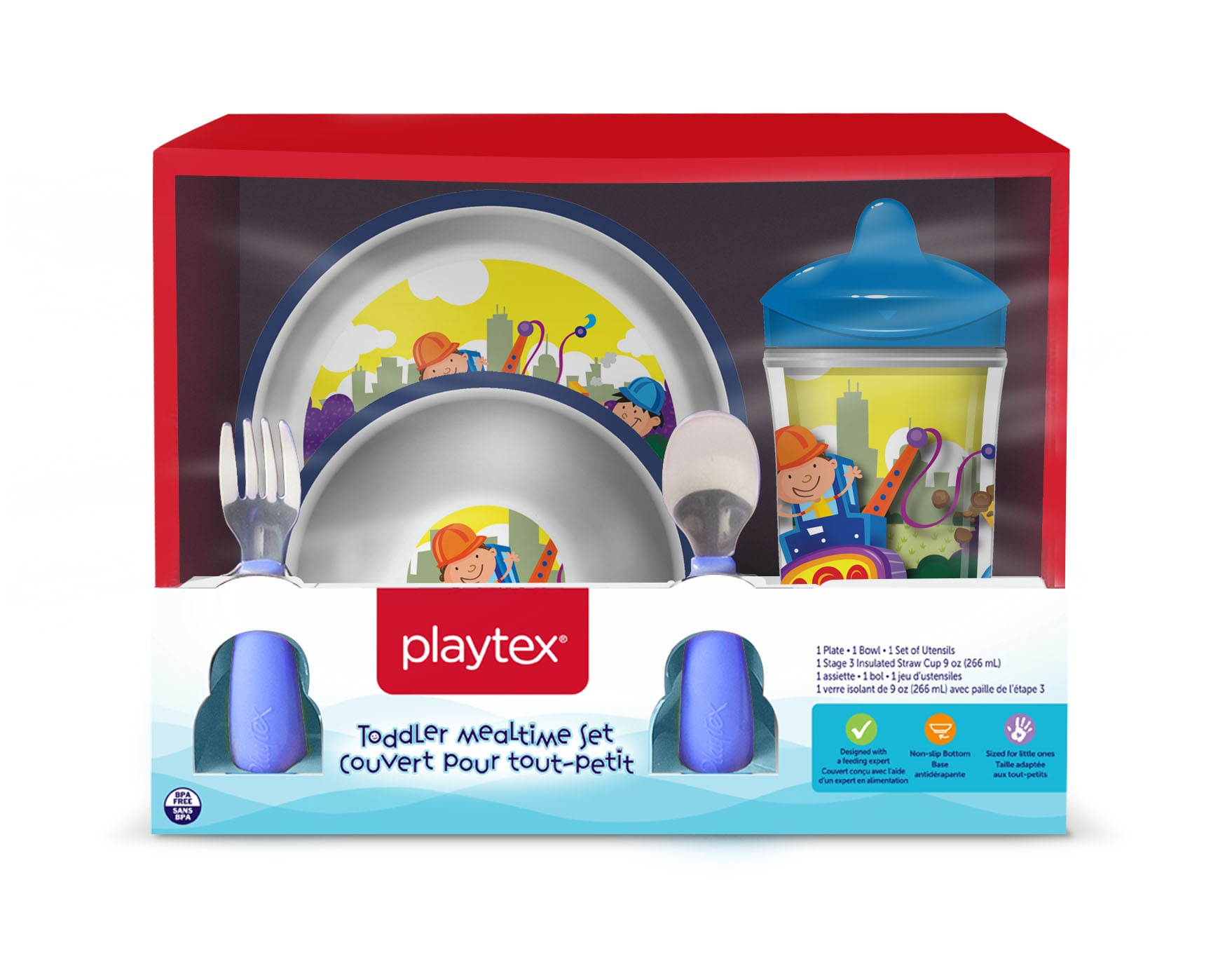 Playtex is voluntarily recalling 3.6 million of its plastic plates and bowls due to a potential choking hazard resulting from the top layer of plastic coating bubbling up and detaching from the surface. There have been 372 reports of the plastic peeling, 11 reports of plastic found in children's mouths, and four reports of choking so far.
The plates and bowls, which were sold both separately and in sets, come in a variety of designs like cars, construction vehicles, superheroes, princesses, and more. They were available for purchase nationwide at retailers such as Walmart, Babies"R"Us, Target, and Amazon for $3-$15 from October 2009 through August 2017.
The affected products were sold as followed:
Playtex Bowls 3-Pack and 6-Pack
Playtex Plates 2-Pack and 4-Pack
Playtex Toddler Mealtime Set
Playtex Plate Single Pack
Playtex Bowl Single Pack
Playtex DC Super Friends Bowls 3-Pack
Playtex DC Super Friends Plates 2-Pack
Playtex DC Super Friends Mealtime Set
Playtex is urging customers to discontinue use of the mealtime products and to contact the company for a full refund toll-free at 888-220-2075 from 8 a.m. to 6 p.m. ET Monday through Friday or on its website.