Preview of You Have to F*cking Eat
LOL With an Exclusive Look at You Have to F*cking Eat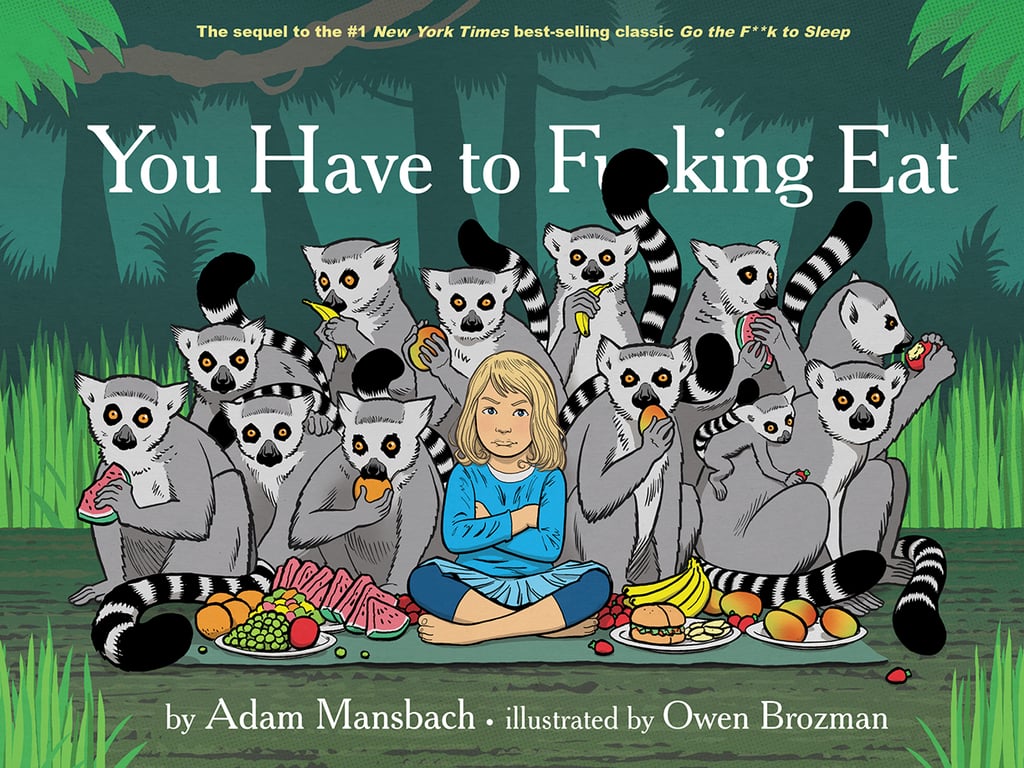 He made us laugh out loud with his poetic prose about getting kids to "go the f*ck to sleep," and now Adam Mansbach is back to tackle another parenting problem. In his upcoming book You Have to F*cking Eat ($15), Mansbach delves into a dilemma that leads to many temper tantrums and tears: convincing your picky eater to, well, eat. Since he released Go the F*ck to Sleep ($15) in 2011, parents have been hounding Mansbach and his artistic partner Owen Brozman to create another parenting book filled with sarcasm and swears (even actor LeVar Burton is a fan of the facetious read). But the duo didn't want to create a book unless they could relate to it. In an official statement, Mansbach says:
"I always said I'd only do one if it rang true to me — if I felt like I could imbue it with the same kind of honesty, love, and frustration as the first book. And eating is the other universal source of parental anxiety, a battle of wills just as pitched as sleep can be."
Get a sneak peek at Mansbach's latest laugh-inducing read below, and don't forget to pick up a copy when it hits stores Nov. 12.