Reality Shows Lowering Teen-Pregnancy Rates
Is Reality TV the Key to Lowering Teen-Pregnancy Rates?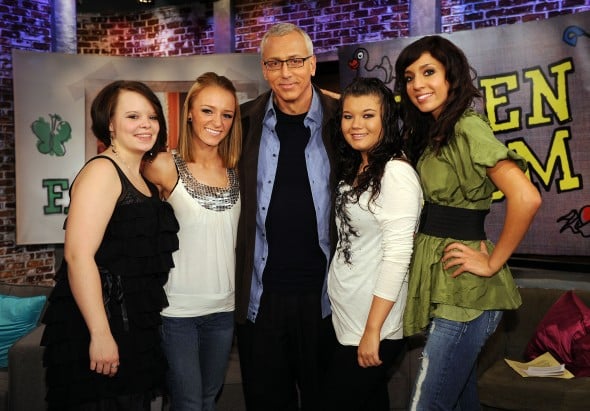 MTV's 16 and Pregnant and Teen Mom — reality programs that document the real-life highs, lows (and very lows) of teenage pregnancy and motherhood, have stirred up plenty of controversy since 16 and Pregnant hit network TV back in 2010. With some of the shows' stars having become the topic of much tabloid fodder for antics like sex tapes, drug abuse, and multiple arrests, it's no wonder that many [adult] moms are just saying "no" to letting their tweens and teens tune in.
But could there be some positive benefits to watching what it's like to be a teenage mom? The results of a new study may surprise you.
Findings being released by the National Bureau of Economic Research found that this kind of programming can be credited for decreasing the teenage birthrate by up to 6 percent, according to The New York Times. "It's thrilling," said Sarah S. Brown, the chief executive of the National Campaign to Prevent Teen and Unplanned Pregnancy. "People just don't understand how influential media is in the lives of young people."
Economists who analyzed the findings of the study also discovered that social media postings and Internet searches relating to the topic of contraception spiked dramatically whenever 16 and Pregnant was being broadcast.
There's no doubt that the media has a tremendous impact on kids, particularly within the tween/teen demographic. But do you agree with the new findings? Would you encourage your own kids to watch shows about teenage parenthood if it decreased their chances of getting themselves or a partner pregnant?