Ribeye Beef Recall 2014
More Than 4,000 Pounds of Beef Recalled Due to Mad Cow Disease Risk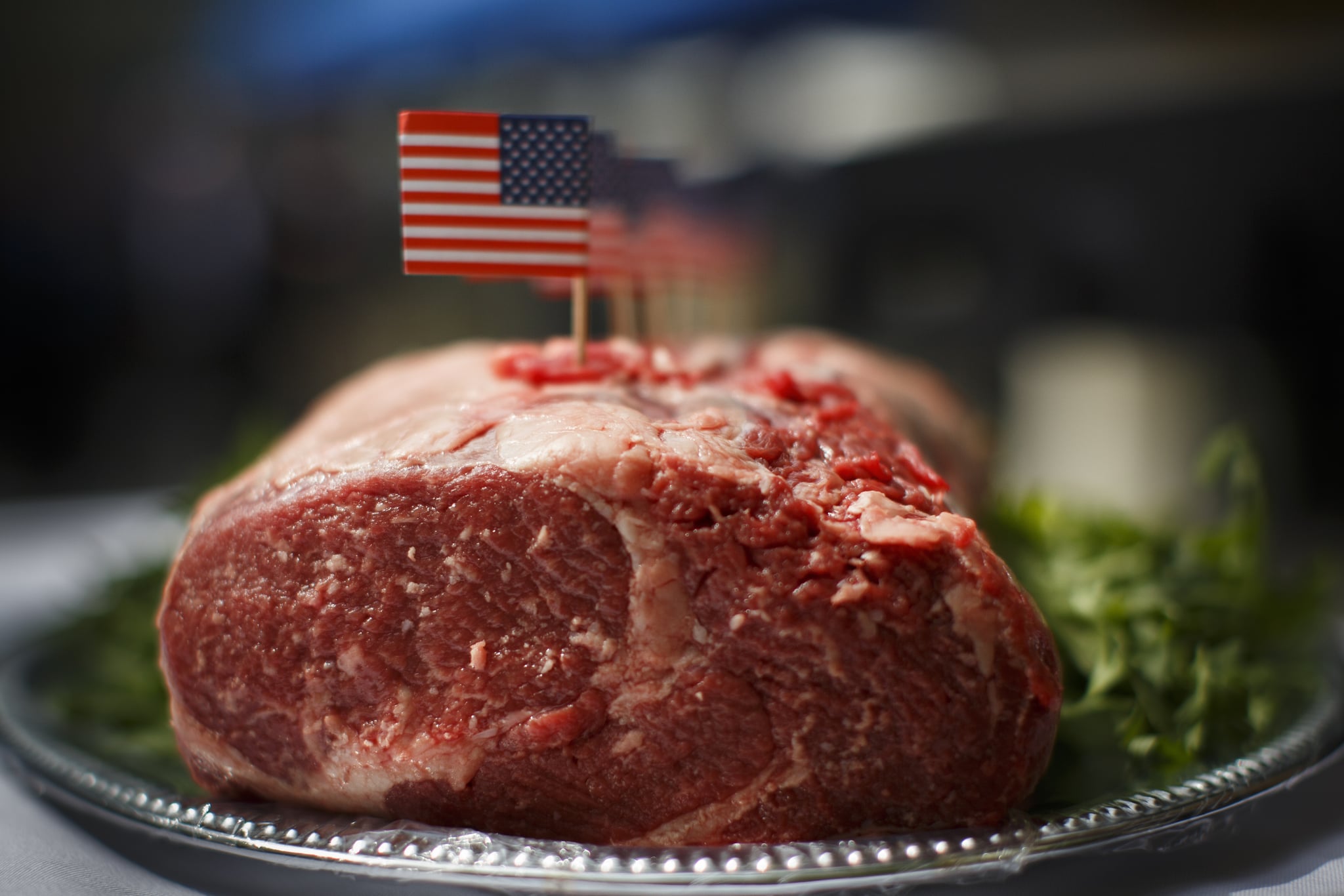 Before planning your Father's Day barbecue menu, you need to read this: A Missouri company is recalling 4,012 pounds of beef due to a potential risk for Bovine Spongiform Encephalopathy (BSE), better known as mad cow disease. The US Department of Agriculture announced today that Fruitland American Meat distributed the beef to a Whole Foods distribution center in Connecticut and two restaurants — one in New York City and one in Kansas City, MO.
The class-two recall (meaning there is a remote probability of health problems) applies to beef produced and packaged between September 2013 and April 2014, primarily bone-in ribeye roasts. Though there are no reported incidents of adverse reactions, the USDA is recommending that consumers refrain from eating the following products:
Quartered beef carcasses stamped with the USDA mark of inspection and establishment number "EST. 2316"
80-pound cases containing two cryovac packages of bone-in "Rain Crow Ranch Ribeye" bearing the establishment number "EST. 2316" inside the USDA mark of inspection with the following production dates printed on the box: 9/5/13, 9/10/13, 9/11/13, 9/26/13, 10/2/13, 10/3/2013, 11/8/13, 11/22/13, 12/17/13, 12/26/13, 12/27/13,1/16/14, 1/17/14, 1/23/14, 1/31/14, 2/13/14, 2/14/14, 2/21/14, 2/28/14, 3/8/14, 3/20/14, 4/4/14 or 4/25/14
More details can be found on the USDA's website.