Rotten Zombie Skittles
Skittles Is Releasing a "Rotten Zombie" Bag, and We're Squirming Just Thinking About It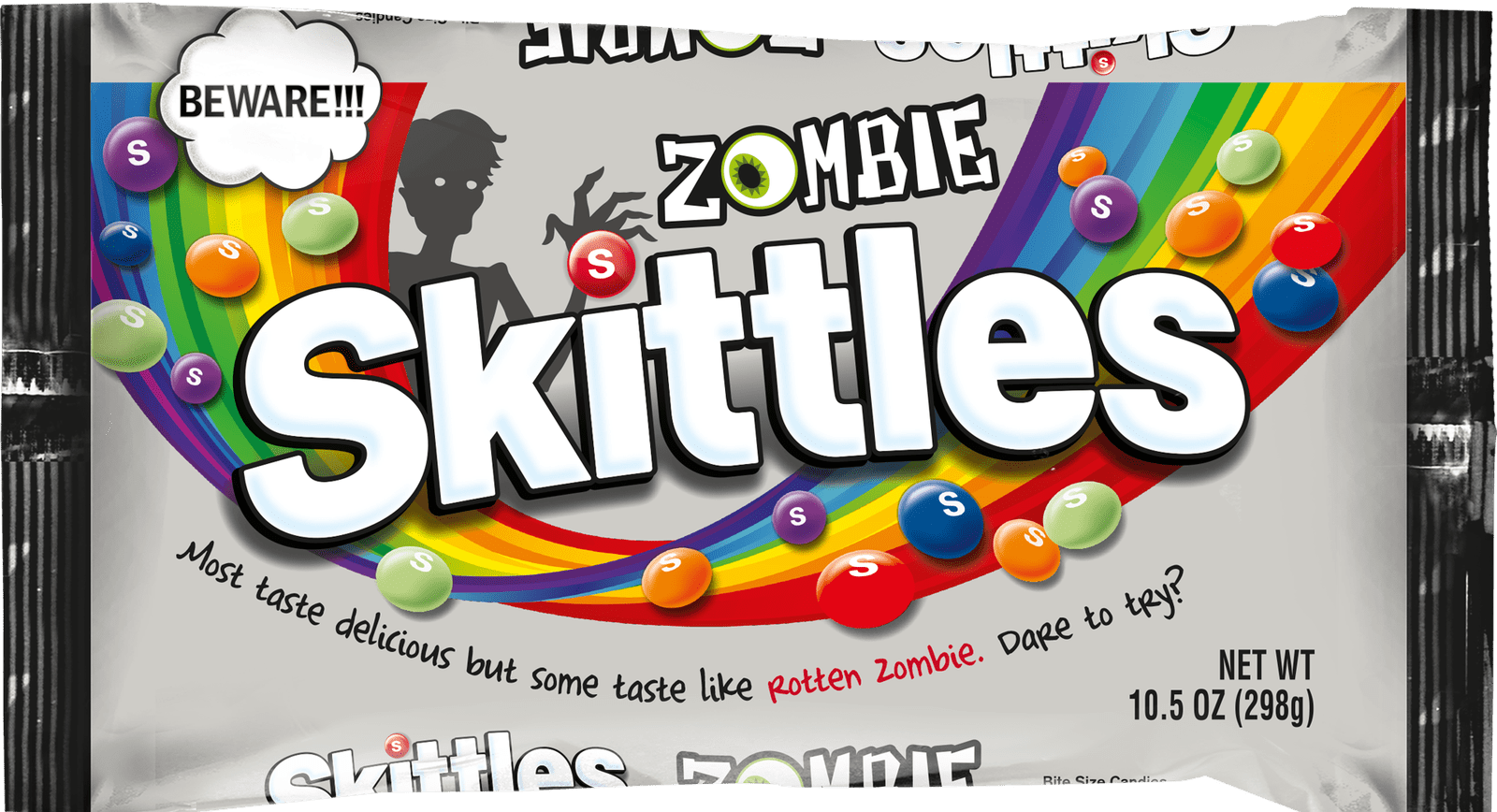 While reaching for an ordinary bag of Skittles, we usually expect to "taste the rainbow" and flash a colorful grin of sugar-stained teeth. However, the newest Skittles flavor, dubbed "Rotten Zombie," has a far more sinister vibe just in time for Halloween 2019. (Yep, you'll have to wait an entire year!).
We're especially looking forward to flavors like Blood Red Berry, Chilling Black, Cherry, Petrifying Citrus Punch, Mummified Melon, and Boogeyman Blackberry. How fitting, right?
Although the prices still aren't set in stone, little goblins-in-training can score their own bags of scary goodies for somewhere between $1.89 and $2.99, depending on the size.