Is It Safe to Travel During the First Trimester?
The 1 Major Thing I Didn't Give Up When I Found Out I Was Pregnant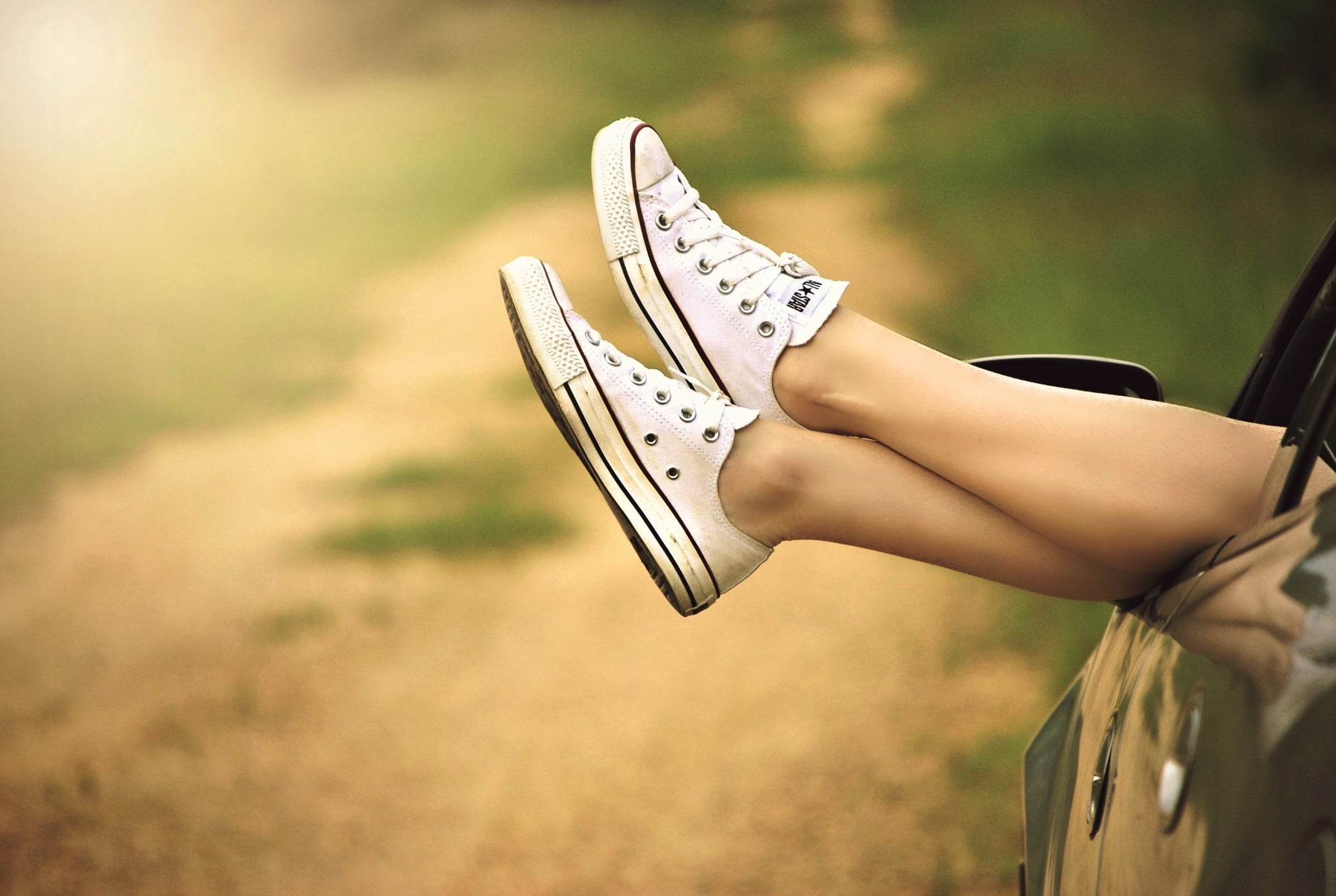 There's no need to put your travel plans on hold in the first trimester. Image Source: Pixabay
I was in Auckland, New Zealand, when I found out I was pregnant with my first baby this past February. My husband and I live in San Francisco, but we were just three days into a 10-week trip abroad. Right before we left, I had some suspicious symptoms. But since we had been trying for a while I didn't want to get my hopes up. Once I did get the positive test 6,500 miles away from home, I knew right away that I wouldn't be booking a flight back home if I didn't have to. Instead, I ended up spending my entire first trimester overseas.
Since my future baby will get enough chances to disrupt my plans, why let her start now?
We had planned our trip to New Zealand and Australia as a "bucket list" adventure to have before starting a family. Knowing that it would be harder to do a three-day overnight hike or make last-minute plans on a road trip with children, we wanted to take advantage of our relative freedom. When we found out I was expecting, it strengthened our resolve to make the most of it.
It definitely changed the trip (I'll have to drink some of that famous New Zealand sauvignon blanc stateside), but it also taught me a lot about how other healthcare systems work. And I got practice balancing my own needs with my child's — something I'll need after the baby comes. Many people I met while traveling or even acquaintances back home told me they would have come home after finding out they were pregnant. But since my future baby will get enough chances to disrupt my plans, I thought: why let her start now if it's not necessary? I'd give up alcohol, but I wasn't going to sacrifice travel yet.
Is It Safe to Travel During the First Trimester?
"It is generally safe to travel during the first trimester," according to Dr. Jane Fang of Golden Gate Obstetrics & Gynecology in San Francisco. Dr. Fang is my ob-gyn, and during my travels I kept in contact with her practice regularly with emails and phone calls. Being in touch with healthcare professionals back home helped make me comfortable. It also allowed me to manage any tests or precautions I had to take while abroad. Instead of googling like crazy, I was able to ask specific questions like: is hiking OK? Yes! What about jet boating? No. If you're planning a trip either as a pregnant lady or someone who might become pregnant, I suggest getting an email address for your doctor's office ahead of time. In my case, I called from abroad, and they kindly offered that I email with the OB coordinator to cut down on costs and time-zone challenges.
Besides the hydration risk for women experiencing severe nausea, air travel is safe for pregnant women at this stage.
During our trip, we had some flights planned. That left me wondering about the safety of air travel in the first trimester. "It's harder to fly if you experience severe nausea or vomiting because air travel can cause dehydration, which will worsen the symptoms," Fang told me. While I did get sick about a dozen times on my trip, it was manageable. And I made sure to hydrate well before, during, and after flights. Besides the hydration risk for women experiencing severe nausea, Dr. Fang says air travel is safe for pregnant women at this stage.
I interacted with healthcare professionals abroad, as well. The day I took my home pregnancy test, I was able to get a blood test to confirm the pregnancy at a New Zealand lab. Luckily, New Zealand has a very straightforward and affordable healthcare system, even if you are not covered in their system. Out of pocket, the blood test cost $25. A couple weeks later, I visited a doctor in Christchurch, who was able to answer my initial questions and also give me an order for a seven-week ultrasound to further confirm the pregnancy and look for any potential risks. Out of pocket, the doctor visit cost $150, while the ultrasound cost $160. While this was an extra line in our travel budget, it was affordable for us and not the sticker-shock prices you would expect in America if you were not covered by insurance. These three pieces of care would cost me $685 in the US, according to the Healthcare Bluebook, instead of the $335 I paid in New Zealand. I made sure to email any results or reports to my doctor's office back home so they could add them to my file and have my doctor review.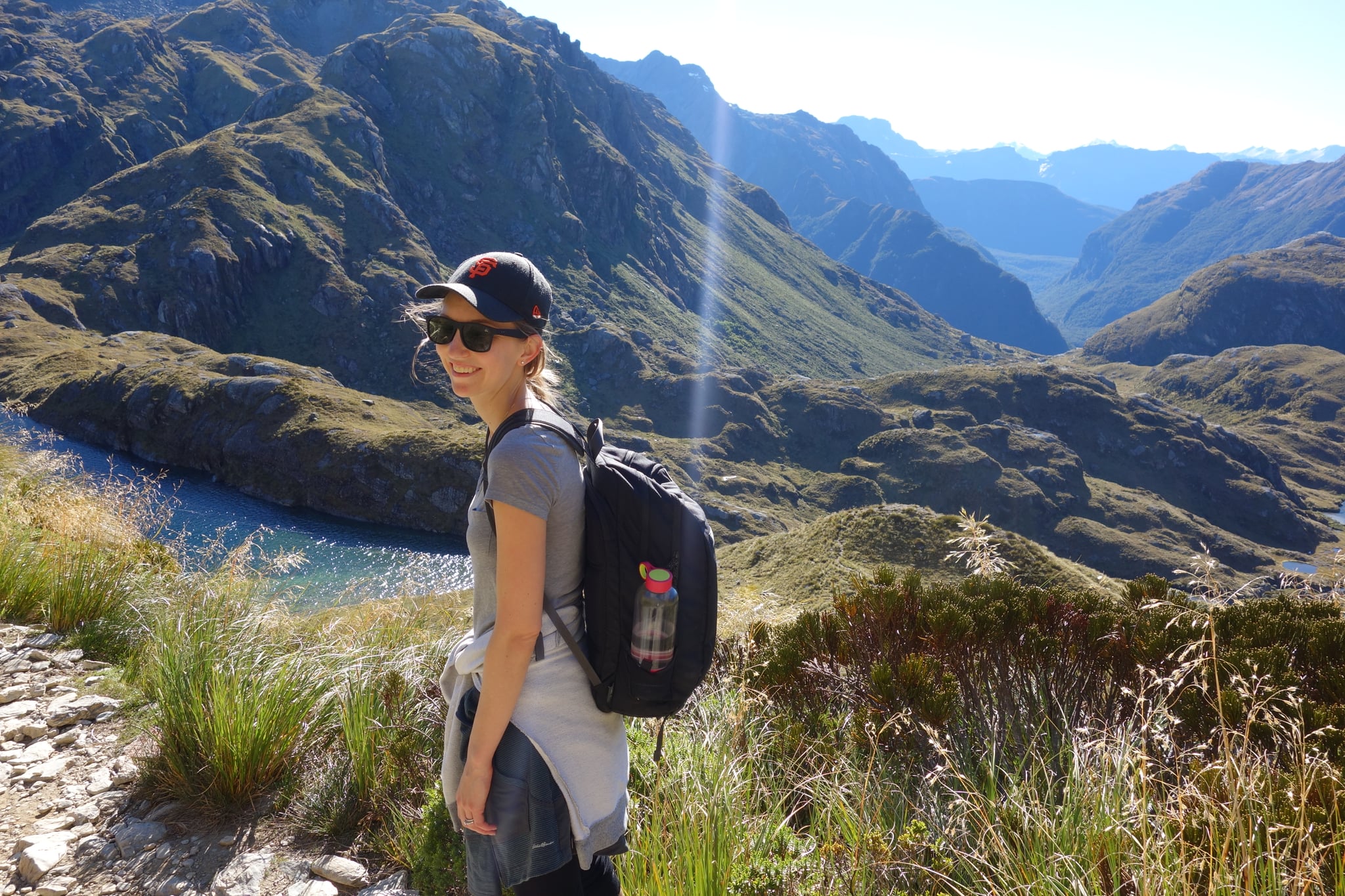 I took a three-day overnight hike in New Zealand while six weeks pregnant. Image Source: POPSUGAR Photography / Annie Gabillet
When You Should Come Home
There are some cases when travel doesn't make sense during early pregnancy. For one, you'll want to leave if you're in a place where you can contract diseases like Zika, chikungunya, dengue fever, or malaria. This is usually a risk in tropical climates, Fang explains. Other than that, she says, "you would only have to return home right away if you are experiencing an ectopic pregnancy or a miscarriage." By getting an ultrasound, I was able to determine that these were not of immediate concern for me.
I also happened to be somewhere with an easy-to-navigate healthcare system. While it took an investment of time to learn about the differences and find practitioners, the lack of language barrier really helped. And in general, I felt confident about the level of care. If I hadn't, I would have come home.
The Pros and Cons of Traveling During Your First Trimester
I didn't have to concoct elaborate excuses for not drinking at social events.
Far from home, I could be "out" as a pregnant lady much earlier than usual. I didn't have to concoct elaborate excuses for not drinking at social events. And I was able to enjoy more fresh air and exercise while exploring new cities and taking hikes. It also gave my husband and me time to reflect and mentally prepare for the big change coming. I was thankful that we had the one-on-one time. And his support made the whole experience manageable.
Yes, there were days I wanted to just curl up in my own bed. I felt pretty gross from weeks six to 12, which meant the sight of a food menu alone had me feeling queasy. Since my morning sickness manifested as "night sickness" around dinner time every night, I wasn't much of a date. Luckily, we stayed in a lot of Airbnbs, and I made myself the bland food I could stomach. I felt bummed to miss out on delicious local wine, but I figured the no-booze rule wouldn't be fun at home either.
By being abroad during the first trimester, I also had to manage my care more proactively. Sometimes I daydreamed about how easy it would be to just show up for my next doctor appointment back home and follow her instruction. Instead, I had to understand every test and milestone. In order to make sure nothing fell through the cracks, I had to keep track of my file and figure out the right questions to ask local doctors who did not know my situation. It did add stress.
Now that I'm home and 16 weeks along, that first trimester feels like a different world. I've been able to talk to my doctor in person, and the symptoms are getting better. But by going outside my comfort zone and educating myself about how to travel safely while pregnant, I believe I prepared myself for some of the uncertainty and challenges of motherhood. At the very least, we had the bucket-list experience we hoped for.