School Offers to Change Grades on Report Card
What 1 School Included in a Student's Report Card Is Raising Eyebrows
Ah, report cards. Some students look forward to the day these arrive, while others would prefer if they never found their way into the mailbox again. But for parents, report cards are essential to knowing how their child is performing in school.
When Yeshiva Ketana, a Jewish school in Inwood, NY, sent out this report card in early January, a surprising sentence concluded the letter.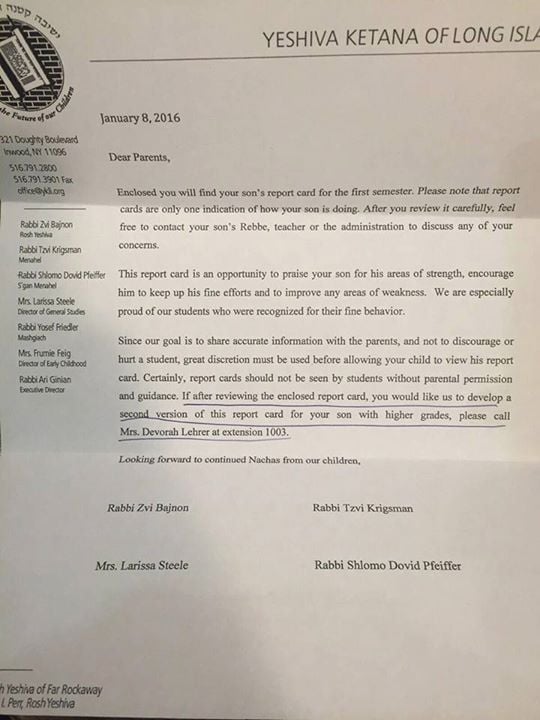 The last paragraph reads:
Since our goal is to share accurate information with the parents, and not to discourage or hurt a student, great discretion must be used before allowing your child to view his report card. Certainly, report cards should not be seen by students without parental permission and guidance. If after reviewing the enclosed report card, you would like us to develop a second version of this report card for your son with higher grades, please call . . .
While the concept of changing students' grades to maintain their confidence is presented with good intentions, many people are outraged that an institution would offer this option. The school has yet to make a statement.