Will There Be a Second Wave of the Flu This Year?
There's a Second Flu Wave Coming — and It's Especially Bad News For Those With Little Kids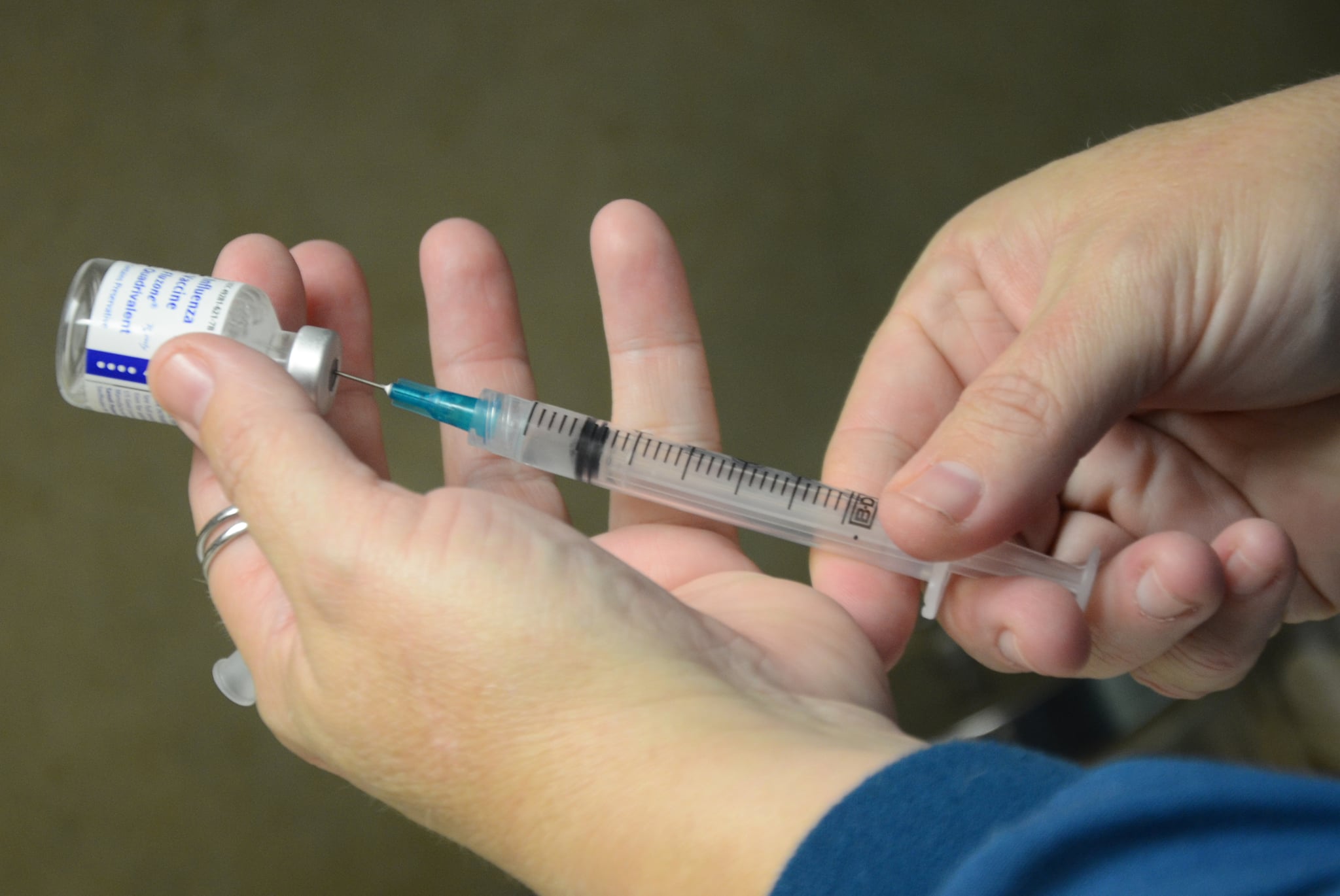 Although we usually associate the arrival of Spring with the end of the dreaded flu season, according to the CDC, we shouldn't get too ahead of ourselves just yet. In the CDC's weekly flu report from March 17, the organization notes that even though the number of cases involving the A-strain of the flu has decreased throughout the US, more cases of Flu Virus B are cropping up — and that means a second wave of the flu might be coming.
So what does that mean for your family? Even if your little ones have already beaten the A flu virus, it's possible they could eventually come down with the B-strain in the upcoming weeks. Kristen Nordlund, a spokesperson for the CDC, told CNN that the B-strain can be particularly dangerous for small children: "We know that illness associated with influenza B can be just as severe as illness associated with influenza A. We also know that influenza B tends to be more severe for younger children."
Thankfully, there's a silver lining amidst this bad news. Overall, flu rates in the US are going down. Nordlund also mentioned that seeing a second virus gain speed late in the flu season isn't unusual. "We often see a wave of influenza B during seasons when influenza A H3N2 was the predominant virus earlier in the season. Unfortunately, we don't know what the influenza B wave will look like."
The CDC recommends a flu vaccine for anyone who's unvaccinated. Parents should also continue to encourage their children to vigorously wash their hands, keep clear of people who are sick, and avoid touching their mouths, eyes, and noses.