Serena Williams on Giving Parenting Advice to Meghan Markle
Serena Williams Refuses to Give Meghan Markle Parenting Advice Yet — and For a Good Reason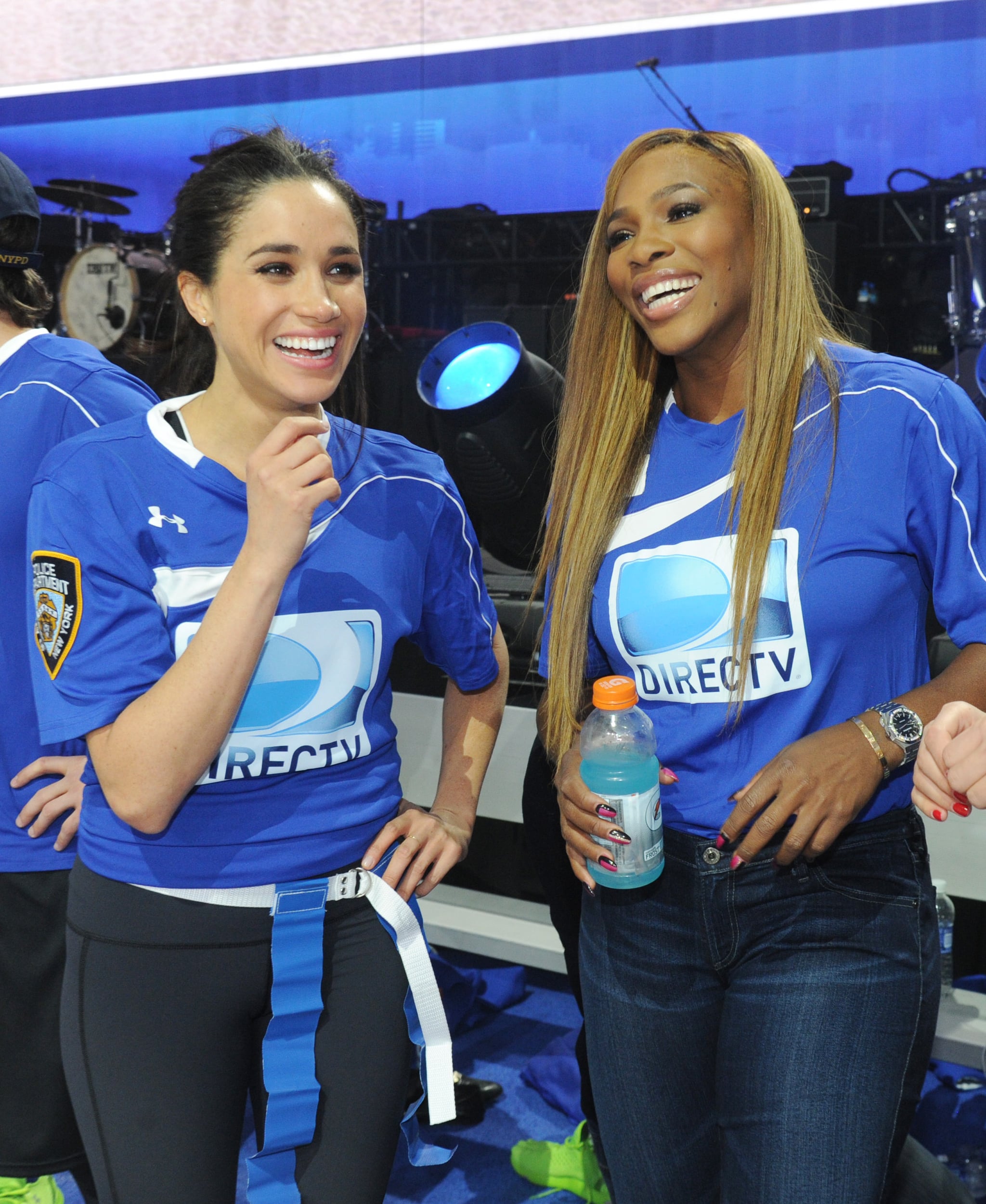 Serena Williams may be a fountain of helpful mom tips now that her first daughter is almost 2 years old, but she won't be imparting her wisdom on longtime friend Meghan Markle quite yet. The 37-year-old tennis star sat down for an interview with BBC ahead of Wimbledon and revealed why she's choosing to withhold giving the Duchess of Sussex parenting advice for the time being.
"I never pass on words of wisdom, because I feel like everyone when they have a kid, especially when you just have a baby, it's so difficult to just be," Serena explained to BBC journalist Sally Nugent. Ain't that the truth! She added that she'd prefer for Meghan to settle into motherhood sans outside interference so she can do things her own way. "It's just like, get through the first three months, four months, and then we can talk," the professional athlete said.
To refresh your memory on Serena and Meghan's friendship and their roads to motherhood, the two have been close pals since meeting at the Super Bowl in 2010, and they've supported each other's endeavors in the nearly one decade since then. Serena was in attendance at both Meghan's royal wedding last May and her baby shower in New York City earlier this year. Meanwhile, Meghan frequently cheers on Serena during her US Open and Wimbledon matches and wears items from her fashion line while out and about. Serena welcomed her first child, Alexis Olympia, in September 2017, and Meghan gave birth to baby Archie nearly two months ago. Here's hoping we witness more sweet moments between these two famous mamas as they raise their children.