Shittins Mittens for Diaper Blowouts
Holy Shittens! There's a Mitten We Could Be Using For All Those Epic Diaper Blowouts
As POPSUGAR editors, we independently select and write about stuff we love and think you'll like too. POPSUGAR has affiliate and advertising partnerships so we get revenue from sharing this content and from your purchase.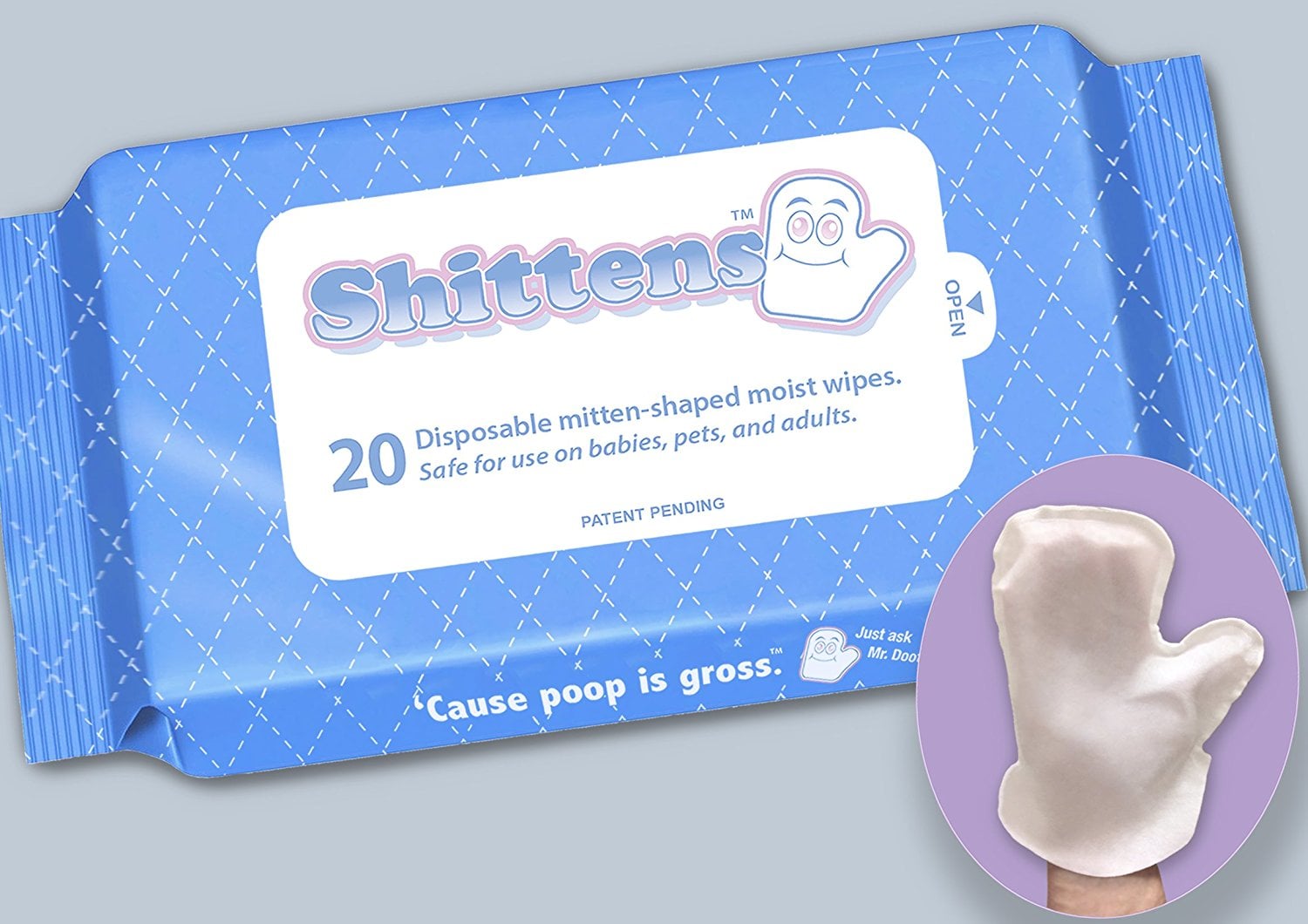 Just the other day, I had poop on my hand. Twice. I'd like to say that was a particularly poop-on-my-hand-heavy day, but the truth is, it was about average. And I assumed it was just the status quo of this stage of motherhood — that it's an inevitability of mixing diaper changes with wriggly babies — until I caught a glimpse of one of the quirkiest products for babies I've ever seen for sale on Amazon.
The Shittens Mittens.
The Shittens Mittens ($34) are mitten-shaped, moistened wipes that promise to "fully protect your hands while tending to the dirty deed." And not just your baby's dirty deed — the brand's site makes it clear these can be used not just on babies but on pets and, well, yourself. As if it weren't clear enough, they come with explicit instructions:
"Place a Shitten on your hand when in a particularly dire fecal situation. Dispose of properly. Repeat as necessary."
I haven't bought any yet — a package of 20 Shittens Mittens costs $34 (and that's before shipping because it's sadly not Prime-eligible), which amounts to roughly $1.70 per Shitten. I'm just not sure preventing the occasional errant speck or smear of poop on the hand is worth that much.
But for those with higher standards for their personal cleanliness than this mama, I'd say it's at least worth a try.