Should I Send Out Family Holiday Cards?
Family Holiday Cards Are So Over (and Don't Get Me Started on Those Newsletters)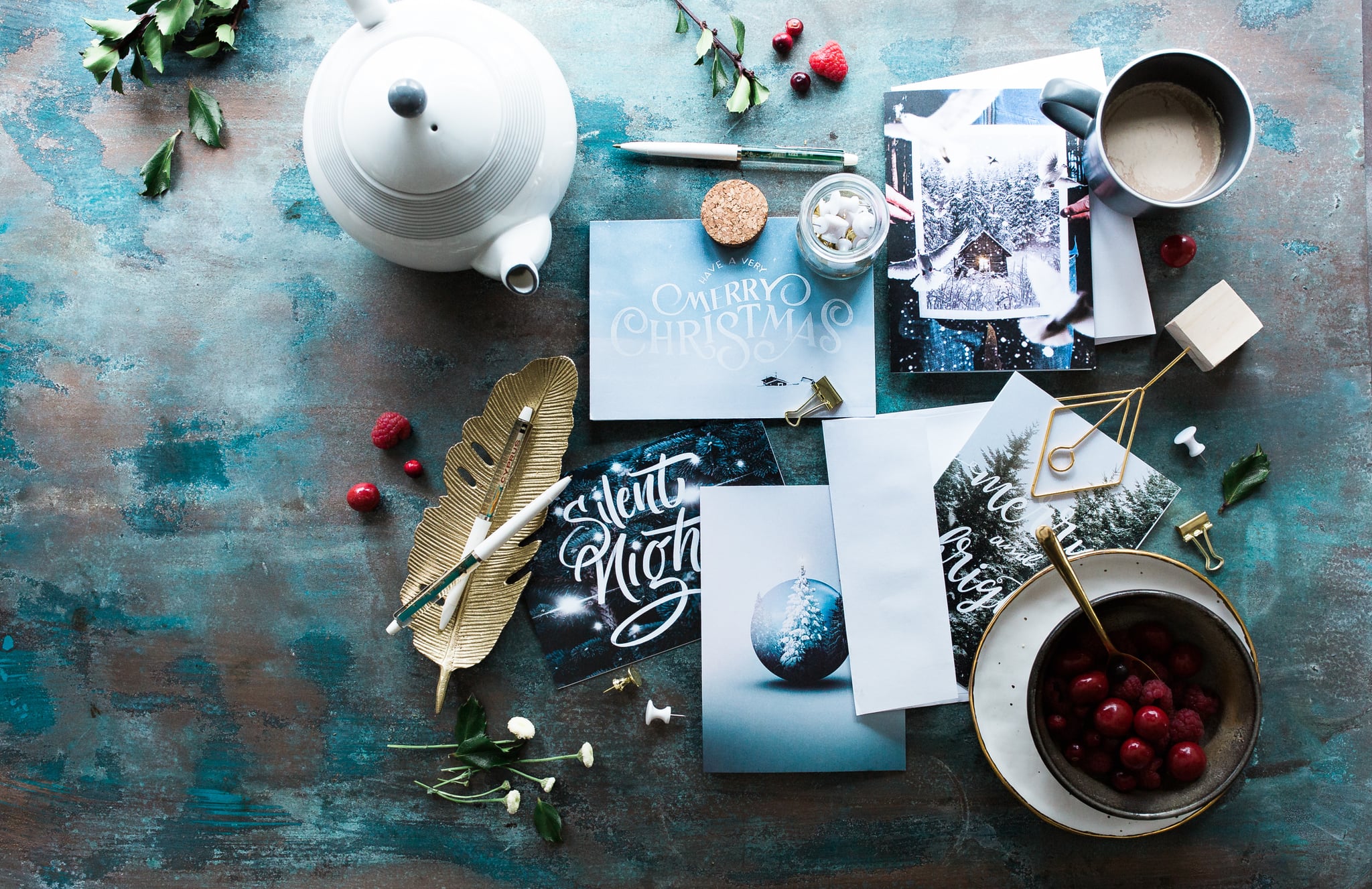 In my home city, it's definitely beginning to look a lot like Christmas. While I love a lot about the holiday, from the beautiful lights to tree decorations, there are some traditions that just need to be laid to rest. Namely, the family holiday and greeting cards.
I know this isn't something that I should complain about, since I love my friends and family and love seeing pictures of them. It's just that I've already seen these photos or very close versions of them. Thanks to Facebook and Instagram, and to a much lesser extent, Snapchat, I'm already so connected with my family that I don't need a piece of paper to tack to my trim to remind me of them.
Throughout the year I "like," I double tap, I heart, and I comment on just about every photo my family and friends post; this, of course, doesn't even begin to account for all the times I get to see them in real life. I love knowing what goes on in their lives, but then seeing the photos again as part of a collage doesn't really make sense.
The same goes for family newsletters, which are more rare but operate like a year in review of the comings and goings of family members. Thanks to social networking, there is basically no point to this antiquated tradition. I guess we can add it to the growing list of things millennials have killed.
The holiday card is made slightly better when people spend the time and money to take professional shots. This obviously requires a more significant amount of time and money.
This Christmas season, let all the time you've spent social networking speak for itself. Instead of spending hours designing and addressing all those letters, maybe your time would be better spent actually hanging with family and friends instead.