Sippy Cup For Two Drinks
Because There's Got to Be a Better Way to Build a Sippy Cup . . .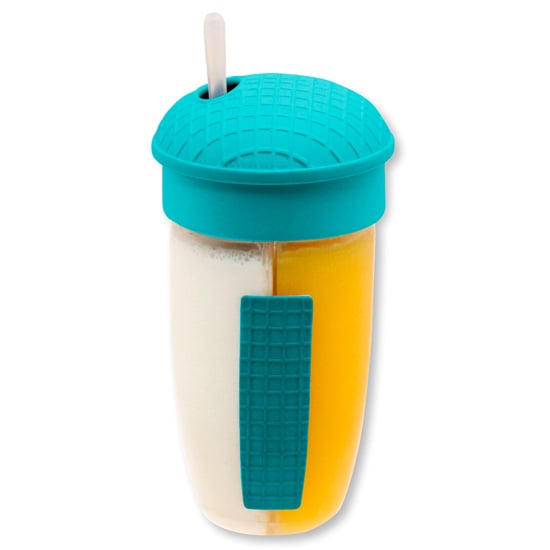 Anyone with a toddler knows that transporting their child's drinks of choice can be one of the trickiest parts of prepping for a trip (or even just a day out). Texan mom-of-two Cara Filipski was fed up with not being able to accommodate her 3-year-old daughter's beverage needs (or demands!) and drew from her own experience to create the MOMease Baby Double Sipper Straw Cup.
Currently existing as a Kickstarter campaign, the Double Sipper is the first cup designed for toddlers to feature two separate liquid containers and an easily adjustable, screw-on top. While the interior is one of a kind, the outside of the cup is a traditional shape and size, so it will easily fit into cup holders and diaper-bag pockets. Cara also thought to add easy-to-grip rubber inserts so that tots can keep a hold on their sippers.
Supporters can contribute to the MOMease Baby campaign now to be among the first to score one of the cups when they go into production. What do you think of Cara's concept? Weigh in below!
Source: MOMease; Front Page