S'mores Heated Pillow on Amazon
This S'mores Heated Pillow (on Amazon!) Will Keep You From Freezing Your Butt Off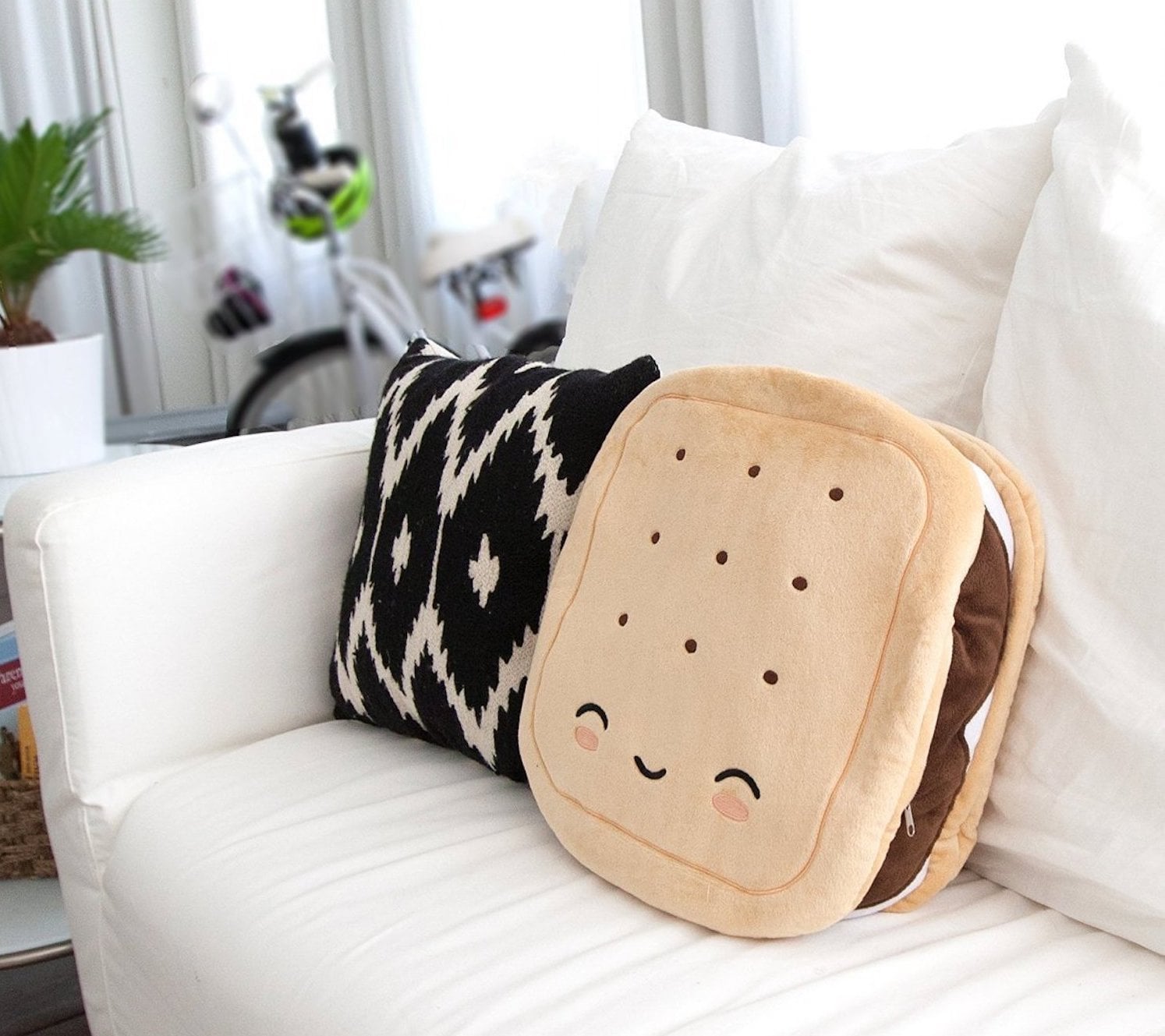 Being cold is a never-ending torture that is my life. That's why I'm always on the lookout for inventions that will keep me cozy for long periods of time. I think I have finally found my favorite solution. This Smoko S'mores Heated Pillow ($40) is so cute, I can't take it. Besides being modeled after a delicious treat, it's also highly functional.
The pillow is wireless and battery-powered, so you can take it with you wherever you go. It also stays hot for eight hours, which is quite impressive. I would love to put this on my chair in the office for those extrachilly days. It also looks great for just cuddling on the couch or in bed.
Consider my virtual shopping cart occupied, because I'm getting this glorious creation ASAP. Make sure to buy one fast — there are only a handful left. If you're truly committed, you can buy these Heated S'mores Slippers ($37) on Amazon as well. You'll be all decked out!