SpaghettiOs Recall 2015
Uh Oh! There's a Major SpaghettiOs Recall!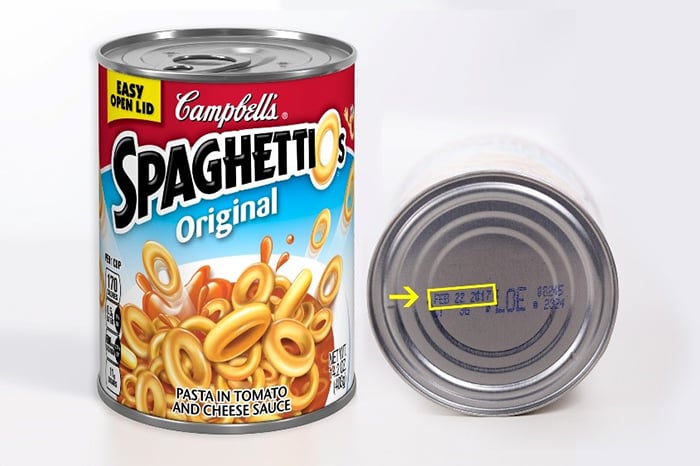 Uh oh, there shouldn't be pieces of plastic in your SpaghettiOs! Campbell Soup Company is voluntarily recalling 355,000 cans of SpaghettiOs due to pieces of red plastic showing up in some of the cans. The plastic, which peeled off the lining of the 14.2-oz. cans, can pose a choking hazard for kids. The company says it received complaints from consumers who found the pieces.
The recalled cans are stamped with Feb. 22, 2017, on their base and have a UPC code of 5100022432 (found under the bar code).
The company is urging customers who have these cans to return them to their place of purchase for a full refund or exchange. Consumers can call 1-866-535-3774 between 9 a.m. and 7 p.m. EST from Monday to Friday, or visit the company's website for more information.