Sport Specialization Can Cause Injuries in Younger Children
Back Off From Pushing One Sport — Doctor's Orders!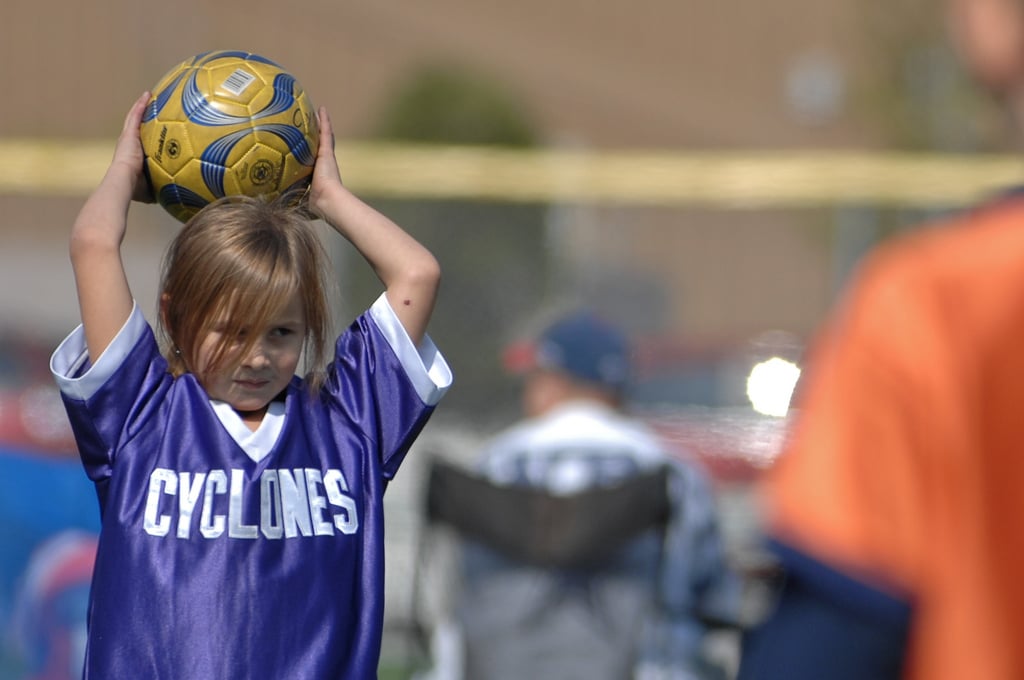 After seeing your child excel in, and show preference toward, a certain sport or activity, the trend is to have them focus primarily on that area of specialty — leaving behind all other sports and activities. However, too much of a good thing can be bad, as NPR is reporting that overuse injuries in the knees, ankles, and back (yes, even the back) are increasing among active kiddos these days. New research suggests that parents and coaches might want to ease up on the supercompetitive training schedule for younger tots, because early sport specialization is not only ineffective in most sports (with the exception of gymnastics and diving), but it can also be detrimental to the health of a young athlete. 
Dr. Neeru Jayanthi, an associate professor of orthopedic surgery at Loyola Medicine and author of the review, offers parents these tips for reducing the risk of sport-related injury:
Back injuries can be avoided by not spending more hours a week than a child's age playing sports.

Children should not spend more than twice as much time playing organized sports as they spend in gym class and unorganized play.

And most importantly, diversify. Don't let your son or daughter specialize in one sport before late adolescence.
With the Olympics on the horizon, children are going to be watching and dreaming of winning gold in a certain sport, but proceed with caution. You may indeed have a budding Shaun White or Lindsey Vonn on your hands, but take this time to encourage your little sports enthusiast to be involved in a wide range of extracurricular activities. Besides, how cool would it be to get gold in two or three different events?