Starbucks Red Cups 2017
Starbucks Just Debuted the Red Cup You've Been Waiting For, and the Message Is So Sweet!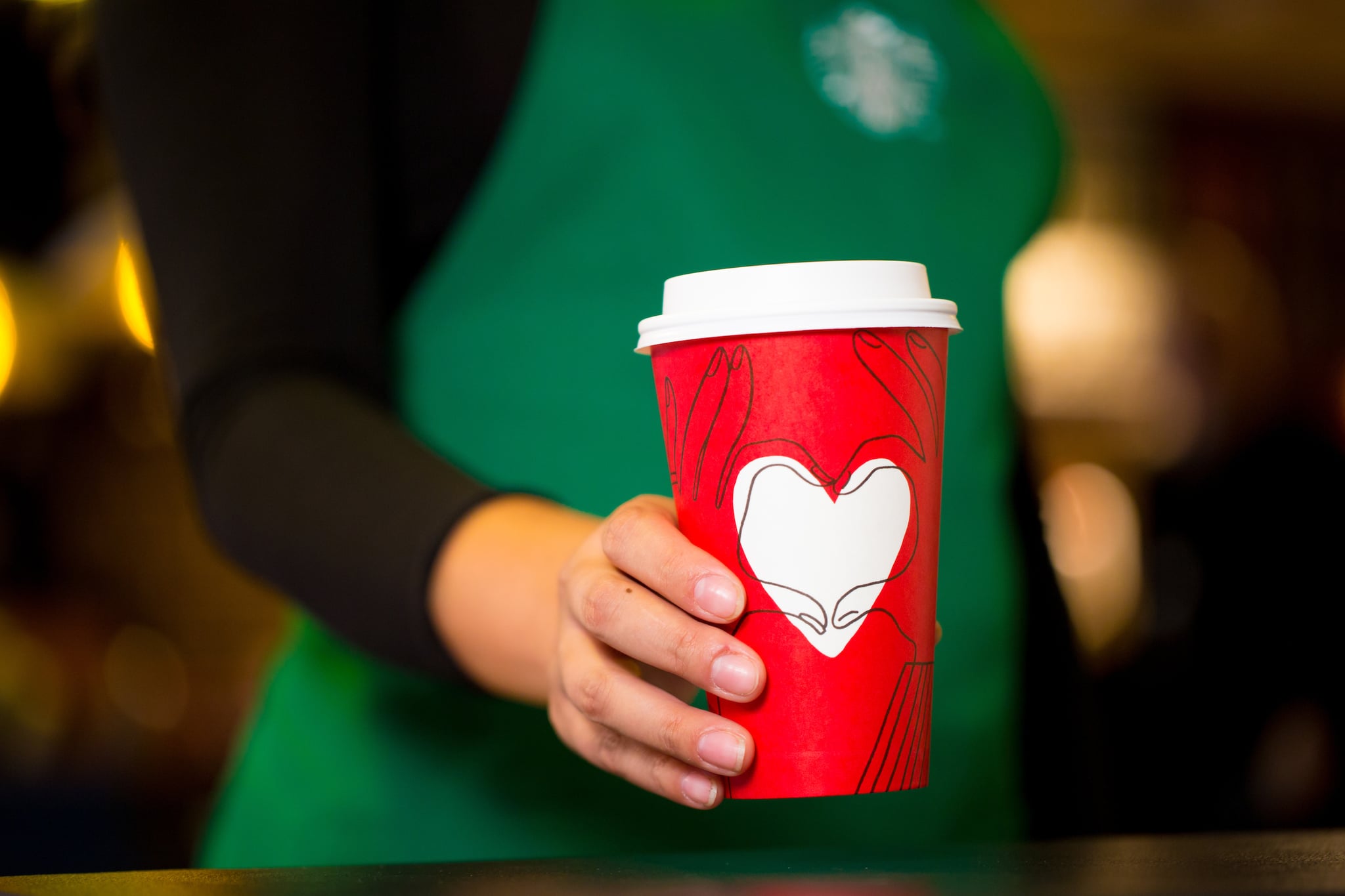 If you live for red-cup season at Starbucks, I've got good news for you: Starbucks just launched its second holiday cup of the year, and this time it's red! Launching in Nov. 28, the new cups are red all over with an illustration of a pair of hands forming the shape of a heart. The idea is to write the name of someone who fills your heart with love over the blank heart (cute, right?). If you're not feeling crafty, you can simply enjoy the cup as it is.
In a statement, Starbucks said, "By introducing this cup, Starbucks encourages customers to recognize those who fill their heart and embody goodness this holiday season by writing that person's name in the heart of the cup. Customers can then share their dedicated cup on social media with the hashtag #GiveGood."
Of course, this isn't the first Starbucks holiday cup from this year. While the Christmas-themed cups, which are meant to be colored in, are undeniably pretty, they don't totally satisfy cravings for a "red" cup, and inevitably, they've also sparked yet another silly controversy. We have a feeling the new red cups will be universally loved and enjoyed by Gingerbread Latte drinkers everywhere. The cups will be available for a limited time at Starbucks stores around the world, so get 'em while you can!