States With the Worst Flu Outbreaks
The Flu Outbreak Is Worse in Some States Compared to Others, Says a Report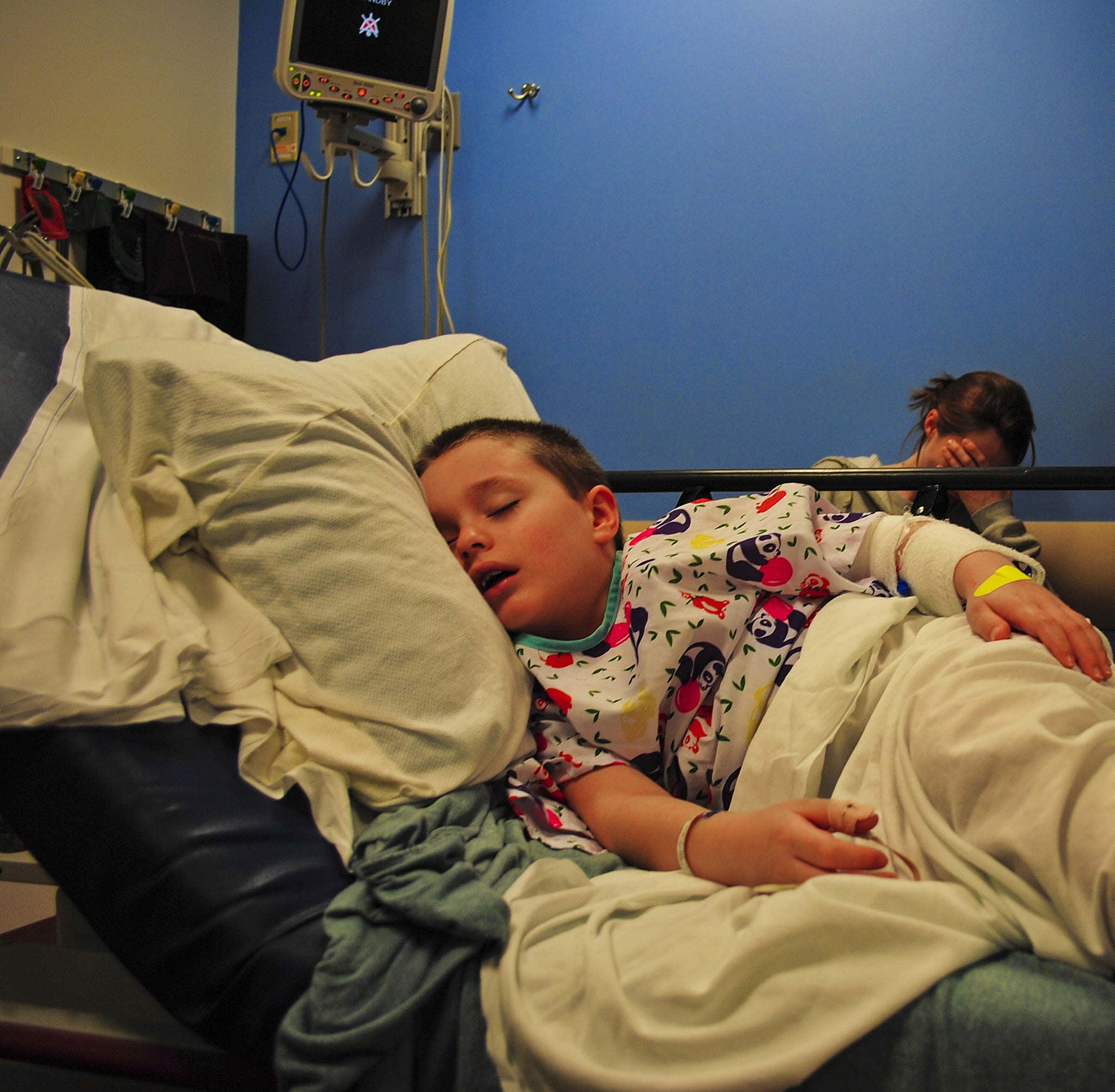 Thanks to the prevalence of Influenza A H3N2 strain, this year's flu season has been particularly dangerous for people in the US. Ten children reportedly died from the flu during the week of Jan. 13, bringing the total number of influenza-related pediatric deaths to 30. And while the outbreak of the flu is widespread throughout the US, with the exception of Hawaii, some states have it worse than others, according to a report from the CDC.
Since the CDC began monitoring the outbreak on Oct. 1, more than 60,000 cases of influenza have been reported, and that number is only getting higher. And while people in every state should continue to wash their hands thoroughly and disinfect their belongings regularly, these 31 states have particularly high levels of the flu, according to the latest report:
Alabama
Arizona
Arkansas
California
Florida
Georgia
Illinois
Indiana
Kansas
Kentucky
Louisiana
Maryland
Mississippi
Missouri
Nebraska
Nevada
New Jersey
New Mexico
New York
North Carolina
Ohio
Oklahoma
Oregon
South Carolina
South Dakota
Tennessee
Texas
Virginia
West Virginia
Wisconsin
Wyoming
Yikes! That's a lot of affected regions. Unfortunately, nine other states aren't faring much better, showing moderate levels of an outbreak:
Alaska
Colorado
Idaho
Iowa
Massachusetts
Minnesota
North Dakota
Pennsylvania
Rhode Island
Although that number seems particularly daunting, it's still not too late to get your family the flu vaccine. Dr. Brenda Fitzgerald, a director at the Centers for Disease Control and Prevention, told Reuters that it's seriously in parents' best interest to get their kiddos vaccinated this year, even if the rate of effectiveness isn't as high as it's been in the past.
Of the 30 pediatric deaths that have occurred from the flu so far this year, 85 percent of them were likely not vaccinated. "My message is, if you haven't gotten a vaccine, please get a vaccine. Also, please get your children vaccinated." She also explained how important it is to take every step necessary toward prevention, reminding parents "to take every advantage that you can to protect yourself."