Students' Lunches Thrown Away as Punishment
Elementary School Throws Out Lunches From Students in Debt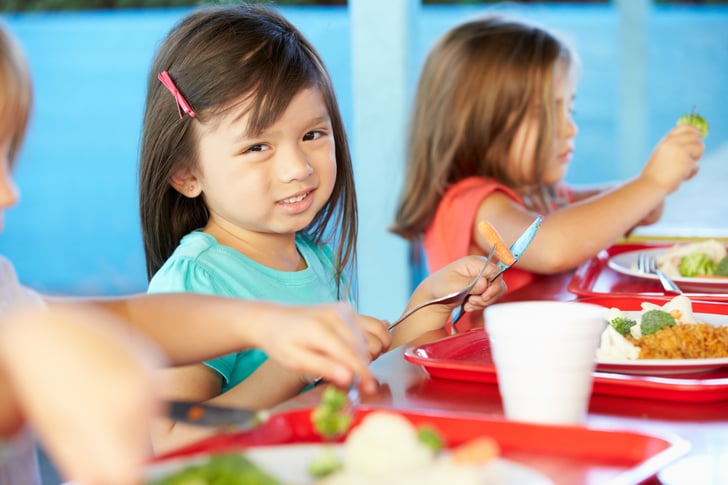 As many as 40 students got quite a surprise when they sat down for lunch in their school cafeteria earlier this week — and we're not talking about the mystery meat that was served. After students at Uintah Elementary in Salt Lake City began to eat their lunches, school officials literally picked up the trays from 40 students and trashed their meals after the child-nutrition department realized that the kids' families had outstanding balances on their accounts.
According to school officials, the child-nutrition department noticed that a lot of families in the school were late on their payments and tried to contact them all on Monday but hadn't made contact with everyone by lunchtime on Tuesday. That's when they decided withholding lunches was the best way to handle the situation. But the cafeteria workers couldn't see which children's accounts were in arrears, so they served all students in the line and the lunches were removed from the kids after the food was served.
Needless to say, parents are outraged. "It was pretty traumatic and humiliating," Erica Lukes, told The Salt Lake Tribune after she learned her 11-year-old daughter's lunch was taken from her.
A Salt Lake District spokesman originally responded to enraged parents with a terse statement stating, "If students were humiliated and upset, that's very unfortunate and not what we wanted to happen." But the school district later posted a more sincere note on their Facebook page saying, "This situation could have and should have been handled in a different manner. We apologize."
What do you think? How would you have reacted if your child's lunch was tossed?