Summer's Most Refreshing Dessert: Lemon Ice
Summer's Most Refreshing Dessert: Lemon Ice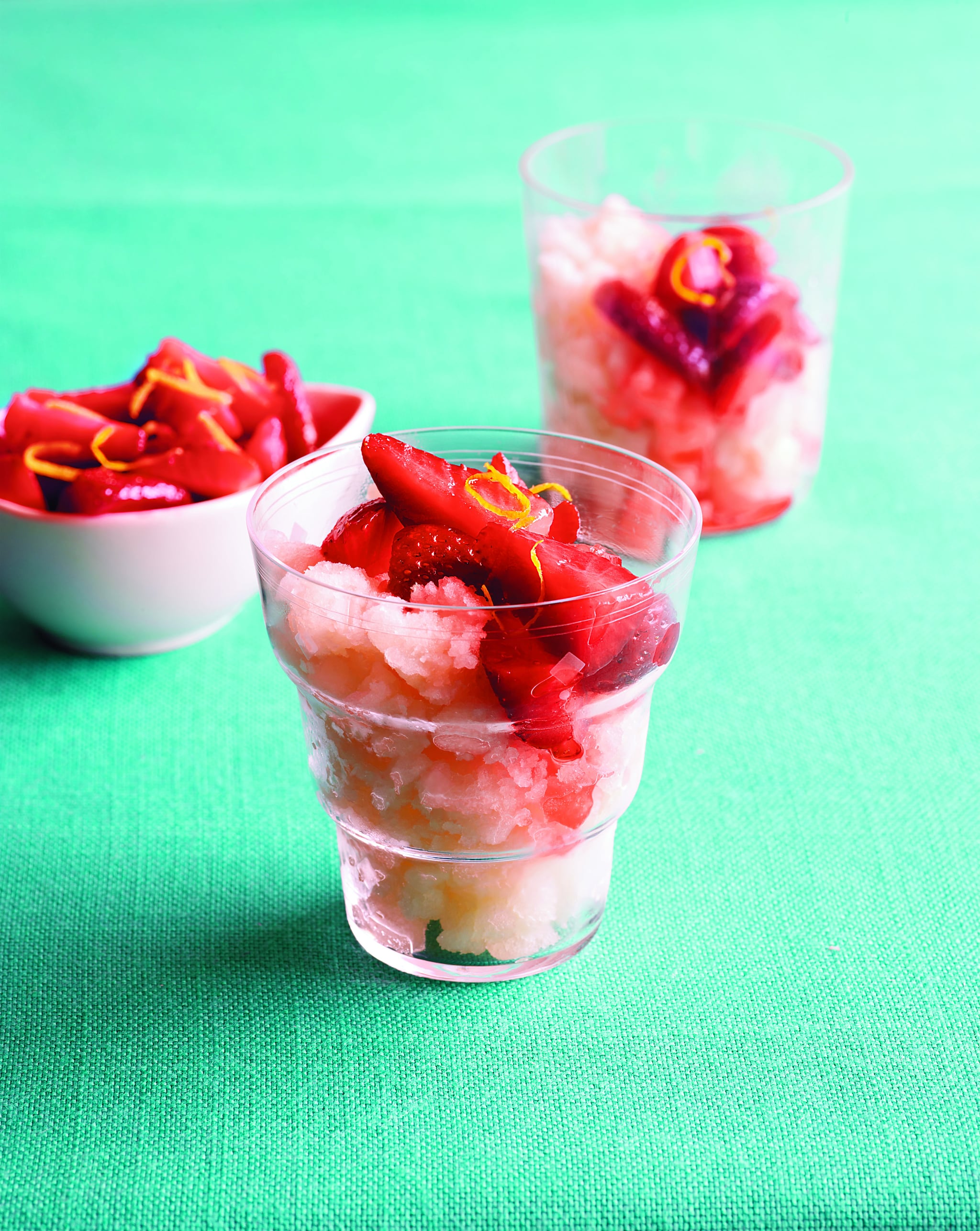 Tart Lemon Ice With Crushed Strawberries
Amanda Haas
Notes
Making lemon ice always feels like a fun science project. You pour cooled, sweet liquid into a shallow container and wait for ice crystals to form. Then you scrape it with a fork until you have chunky crystals of juicy ice. It's kind of a mix between a snow cone and a fancy sorbet.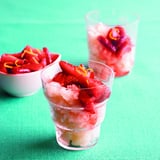 Ingredients
1 cup sugar
1 cup water
1 cup fresh lemon juice
1 1⁄2 cups strawberries, quartered
1 teaspoon sugar
2 tablespoons chopped mint
Lemon zest (optional)
Directions
1. Combine 1 cup sugar and 1 cup water in a 2-cup glass measure. Microwave on high for 3 to 5 minutes or until sugar dissolves and mixture boils; stir well. Cool completely. Cover and refrigerate until thoroughly chilled.
2. Combine lemon juice and simple syrup in a 13x9-inch baking dish. Cover and freeze at least 3 hours or until firm. Scrape frozen mixture with the tines of a fork.
3. Place strawberries and 1 teaspoon of sugar in a medium bowl. Mash strawberry mixture slightly with a potato masher to release juice. Stir in mint. Cover and let stand at room temperature 30 minutes.
4. Spoon lemon mixture into bowls, and top with strawberry mixture. Garnish with lemon zest, if desired.
Amanda Haas is a cookbook author, cooking video host, and the founder of One Family One Meal, a website that helps families menu plan, grocery shop, and cook on a budget. Her cookbook, Real Family Food, features this and other delicious family-friendly recipes, as well as simple tips for bringing your family together around the table and a strategy for meal planning, budgeting, and shopping.
Information
Category

Desserts, Frozen

Cuisine

North American

Yield

serves 7