TV Mother-Daughter Duo Quiz
Which TV Mother-Daughter Duo Are You?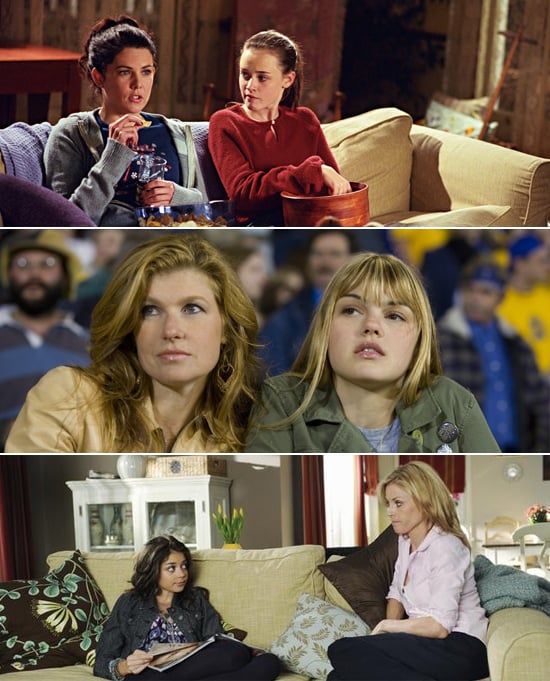 Mothers and daughters have a connection that can't be broken, and that bond is especially evident in entertainment. From Lorelai and Rory's fast-paced banter to Betty and Sally's heated arguments, there are aspects of every TV mother and daughter pair that moms can relate to. But which one is most like your real-life relationship? Take our quiz to discover which TV mother-daughter duo you are, then share it with your daughter or mother!
What's your ideal mother-daughter date?
A shopping spree — my treat!
A dinner at a nice restaurant.
An afternoon at the ballpark.
A movie marathon, complete with junk food.
Pick a magazine:
How do you de-stress?
A phone call with my best friend.
A glass of wine — or two.
A deep breath, and then I move on.
Time for dinner! What are you serving?
How do you discipline your child?
I take away all technology.
I ground them for a week, maybe two.
I send them to bed without supper.
I give them a lecture, and then a hug.
I don't believe in discipline.
You get your parenting advice from . . .
Pick a color: