Target Car Seat Trade-In Program 2018
Target Is Hosting Its Car Seat Trade-In Again Because It Knows What the People Want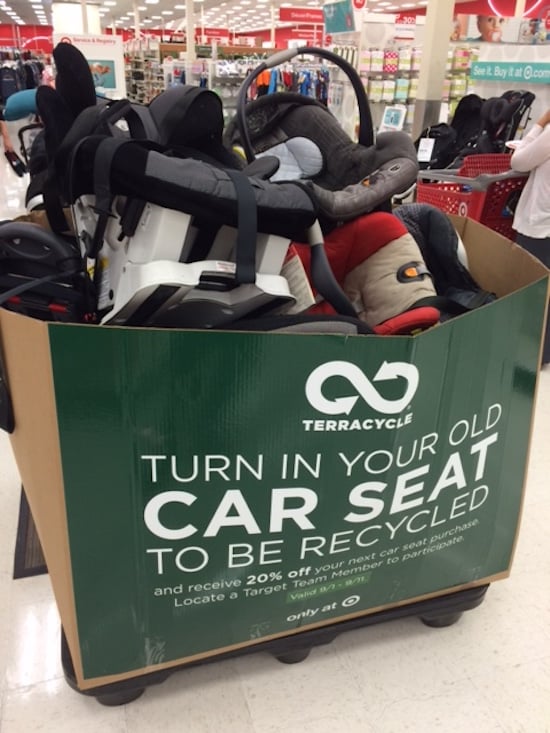 Target continues to prove time and time again that it really does have its customers' best interests in mind. The retail giant exclusively shared with POPSUGAR that its beloved car seat trade-in program will return in 2018 for the third year running, and we couldn't be more excited. In honor of Earth Day on April 22, Target will accept your old car seats in exchange for a 20 percent discount on a new car seat, booster seat, car seat base, or travel system.
The program, which is in collaboration with Target's partner Waste Management, will help to recycle old seats to create new products like grocery carts, plastic buckets, and construction materials (such as steel beams and carpet padding).
"Just in time for Earth Day, we're excited to be kicking off the third car seat trade-in program on April 22 at Target stores across the country," Michelle Wlazlo, senior vice president of apparel and accessories at Target, told POPSUGAR. "Since our first car seat trade-in program in 2016, we've recycled more than 176,000 car seats and have kept more than 2.6 million pounds of materials out of landfills. We know our guests increasingly look for products and experiences that are good for them, their families, and the planet, and our trade-in programs make it easy for them to make a positive impact on the environment."
Let Target help with your Spring cleaning efforts by participating in the program at your nearest location's Guest Services counter between April 22 and May 5.