Source: POPSUGAR Photography / Jennifer Kay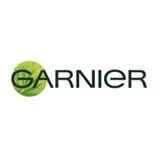 Instead of a gift, give your mom an experience this Mother's Day. We partnered with Garnier Whole Blends to bring you thoughtful ways to spend the day together.
This Mother's Day, skip the stores and give your mom a memory. Sure, getting presents is nice every now and then, but what moms really love is spending quality time with their kids. We've come up with a handful of ways you can make this Mother's Day extraspecial by giving her something she didn't see coming — a fun activity you can do together.