Toy Story 4 Goldfish
Pepperidge Farm Is Coming Out With Toy Story Goldfish, and Yep, We NEED to Stock Up!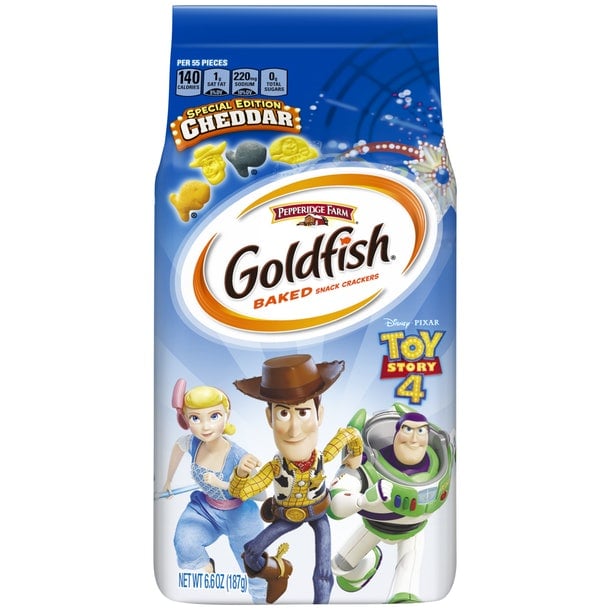 Whether we're on a long road trip or just hanging around the house, Pepperidge Farm's Goldfish are always an easy, go-to snack for our kids. And while those cute little fish are a shape that we grew up with, the original bag of crunchy cheesy snacks is getting a Toy Story 4-inspired upgrade, and we have a hunch our Buzz-obsessed kids are going to be more eager to eat them than ever. Little ones can go to town snacking on both Woody- and Buzz-shaped crackers once the new bags are released in stores on May 1. Make sure to score a few bags of Pepperidge Farm Toy Story 4 Goldfish ($2) for your squad, and don't forget to catch the flick in theaters June 21!
Image Source: Pepperidge Farm