Two-Story Grinch Inflatable
This HUGE Grinch Inflatable From Amazon Is 2 Stories Tall, and We're Placing Our Orders STAT
As POPSUGAR editors, we independently select and write about stuff we love and think you'll like too. POPSUGAR has affiliate and advertising partnerships so we get revenue from sharing this content and from your purchase.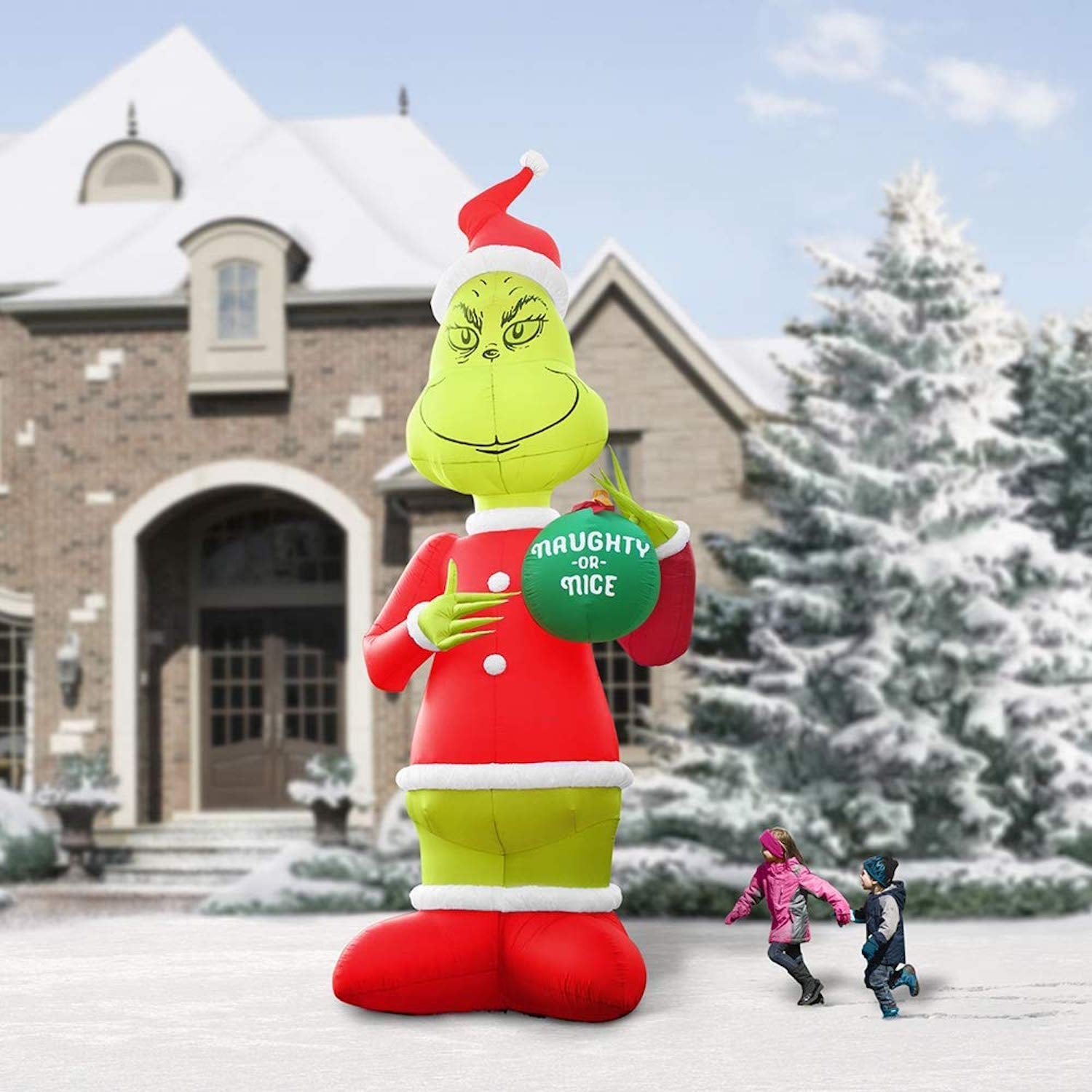 Look, I know $400 could go a long way. That much money could cover a few weeks of groceries, a chunk of holiday gifts for the family, a dozen nice bottles of wine, a plane ride . . . the list truly goes on and on. But sometimes, absurd yet glorious products present themselves to us, and though they may not have the most reasonable price tag, all budget-conscious reasoning flies out the window and the temptation is far too real to resist.
Such is the case with Hammacher Schlemmer's Two-Story Inflatable Grinch ($400). This enormous piece of holiday decor recently hit Amazon, and I can already hear the distant clicking sounds as parents everywhere smash that "Add to Cart" button. Hell, I'd probably splurge and buy one for myself too if I lived in the suburbs rather than an apartment building with no front yard.
The huge lawn ornamentation looks just like Dr. Seuss's grumpy green Grinch, with its sinister grin, red Santa outfit, and raggedy eyebrows. It even has those same long, skinny fingers, used to hold up a festive "Naughty or Nice" ornament. Measuring in at a whopping 18 feet tall, the inflatable is downright ginormous, as evidenced by how small the children in the above photo look while playing next to it. Considering how much hype has surrounded this year's remake of The Grinch, we have a sneaking suspicion this blow-up decoration will sell out on Amazon faster than Cindy Lou Who and the Grinch slid down Mount Crumpit in that toy-filled sled.