Tyson Chicken Strip Recall 2019
Tyson Just Recalled Nearly 70,000 Pounds of Chicken For Containing Metal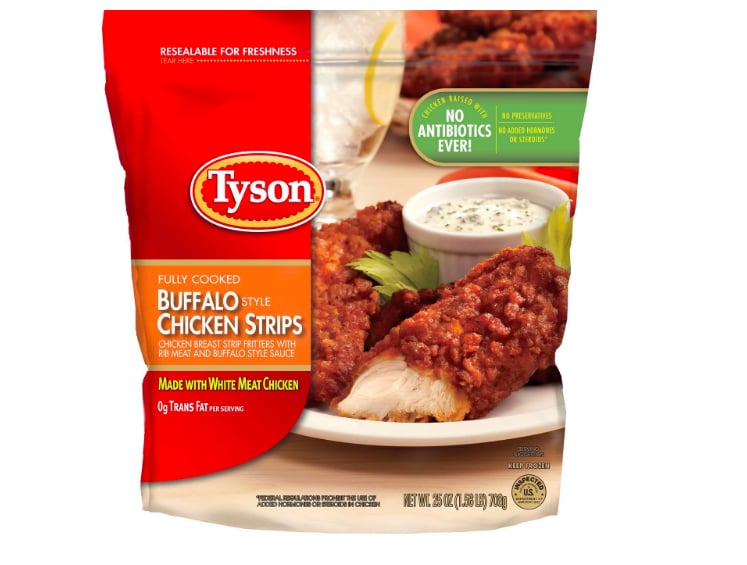 If chicken strips are one of your family's go-to dinners, you might want to check your freezers. According to the US Department of Agriculture's Food Safety and Inspection Service (FSIS), Tyson recently recalled several products — including 25 oz. bags of fully cooked buffalo-style chicken strips, 20 oz. bags of fully cooked crispy chicken strips, and 20-pound bags of Spare Time fully cooked buffalo-style chicken — for containing traces of metal.
The bags of chicken were recalled after the FSIS received complaints of "extraneous materials" found in the product. So far, there haven't been any reports of sickness or injury. All affected products have a use by date of Nov. 30, 2019. People with questions are encouraged to call the toll-free USDA Meat and Poultry Hotline at 1-888-MPHotline between 10 a.m. to 6 p.m. ET Monday through Friday.
In Jan. 2019, Tyson voluntarily recalled its fully cooked panko chicken nuggets — which were sold exclusively at Costco — because traces of rubber were found in the product.
Image Source: Tyson