Tyson Pizza Chicken Nuggets
Tyson's Selling Pizza-Flavored Chicken Nuggets, So Pass Me the Dipping Sauce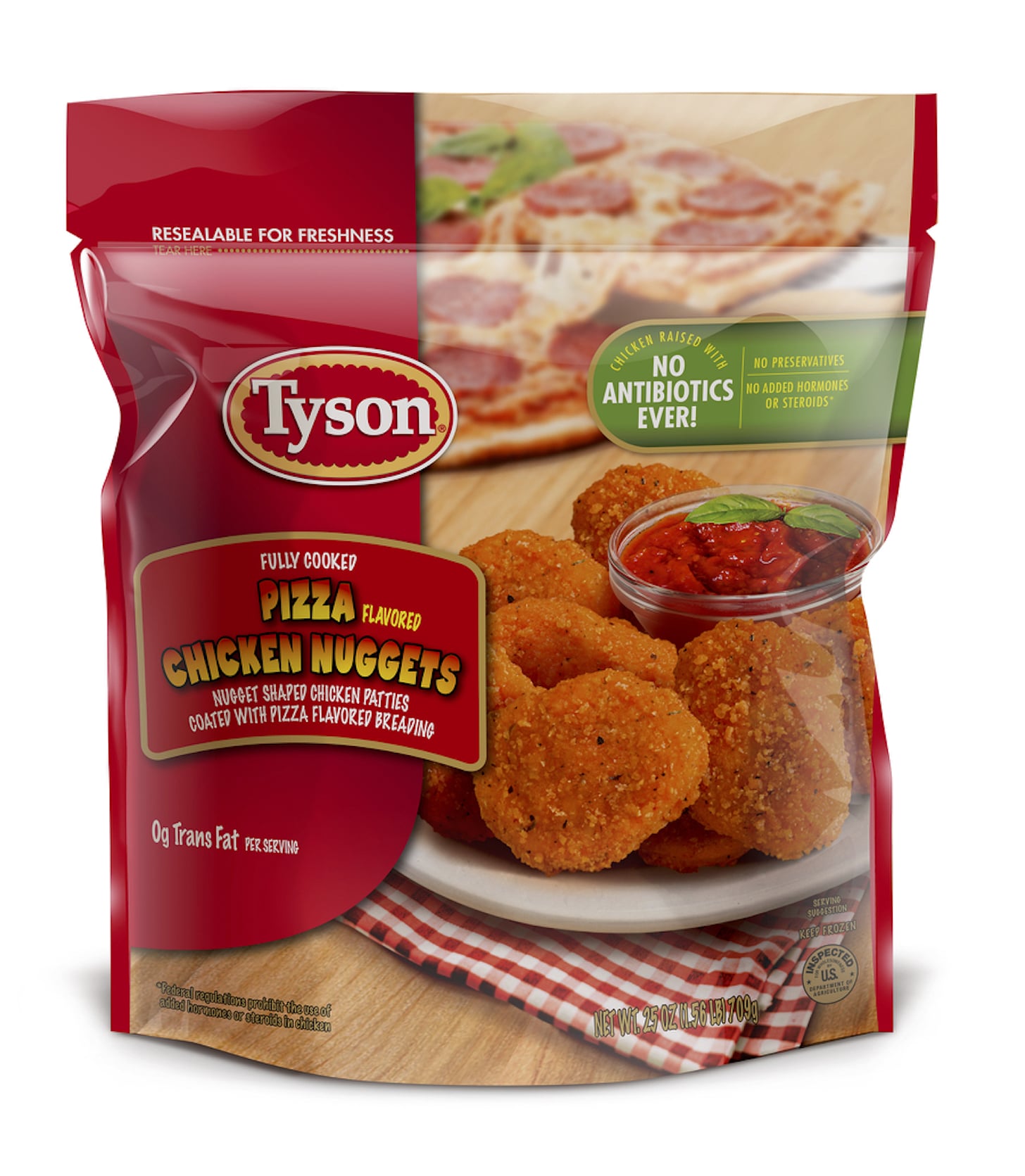 When it comes to comfort food, I can't think of anything I love more than pizza. The same thing goes for chicken nuggets, so imagine how delighted I was when I caught wind of one of Tyson's newest products. The famed frozen chicken company recently released a brand-new line of pizza-flavored chicken nuggets to take my love for the unlikely snack food combination to the next level.
The delicious-sounding new nugs are covered with a mozzarella and Parmesan cheese breading and coated with a "zesty" pepperoni seasoning that gives customers the flavor and experience of a pizza in the form of a chicken nugget. It sounds like a dream, to be honest. Along with the pizza-flavored nuggets, Tyson has also released Tajin-seasoned nuggets, which are chicken nuggets seasoned with chili and lime seasoning.
Both flavors are currently being sold in grocery stores. You can check the Tyson website to see if they're being sold in a grocery store near you.
Image Source: Tyson