USPS Announces Scratch-and-Sniff Stamps
USPS's First-Ever Scratch-and-Sniff Stamps Will Reunite You With Your Long-Lost Love: Snail Mail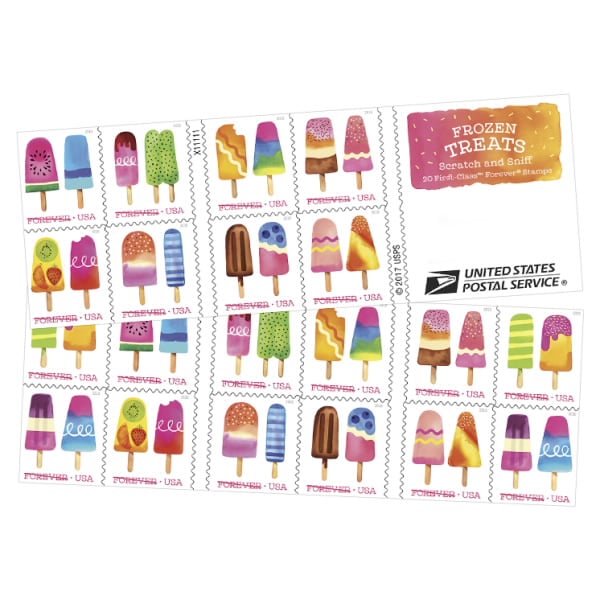 Picture this: you're sending your child to sleepaway camp for two months, so you buy them adorable personalized stationery (and even postcards so they can fill in the blanks about their favorite activity and counselor to increase the chances they actually write you), and when those eight weeks are over, the stationary remains untouched. Well, have no fear, parents; ahead of Summer, the US Postal Service has announced an amazing new line of scratch-and-sniff stamps that could literally convince any child that sending mail is FUN!
Frozen Treats Forever stamps will be available for preorder on the USPS website and will ship after the June 20 official release date. The new line of scented stamps feature 20 popsicle illustrations created by artist Margaret Berg and "will add the sweet scent of Summer to letters of love, friendship, party invitations and other mailings," USPS explains.
"The stamps feature illustrations of frosty, colorful, icy pops on a stick," a press release reads. "Today, Americans love cool, refreshing ice pops on a hot Summer day. The tasty, sweet confections come in a variety of shapes and flavors." Because nothing says Summer like the delicious smell of ice cream!
Image Source: USPS