Source: POPSUGAR Photography / Steve EIden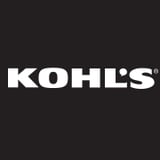 Summer is the time of year to get outdoors. We partnered with Kohl's for a collection of cute girl clothes that stand up to any activity.
Summer is made for kids — they laugh, they play, they run their parents ragged. Planning a few great activities can help keep our daughters active and engaged. And the clothes? They've gotta look cool, feel comfortable, and be able to keep up. It's a tall order. But whether your child is adventurous, creative, curious, sporty, or supersocial (or maybe all five), we're rounding up the fun activities and the perfect outfits to fit every girl's style and make sure she can play hard and stay comfy all season long.