Source: POPSUGAR Photography / Diggy Lloyd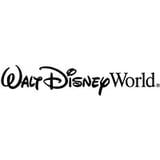 There's nothing more magical than taking a family vacation. We joined with Walt Disney World to share how to have the best time with your preschooler in tow.
Organizing a vacation with a preschooler takes a special kind of prep. She's out of the toddler phase and ready to take on anything and everything, especially when it comes to visiting the most magical place on Earth. When planning for your visit to Walt Disney World Resort, there are a couple of things you can do to ensure your trip is successful for everyone involved. We have six smart suggestions for navigating the parks for a memorable experience without any meltdowns.