Water Birth Malpractice Lawsuit
Why This Botched Birth Was Just Awarded the Largest Malpractice Settlement in 10 Years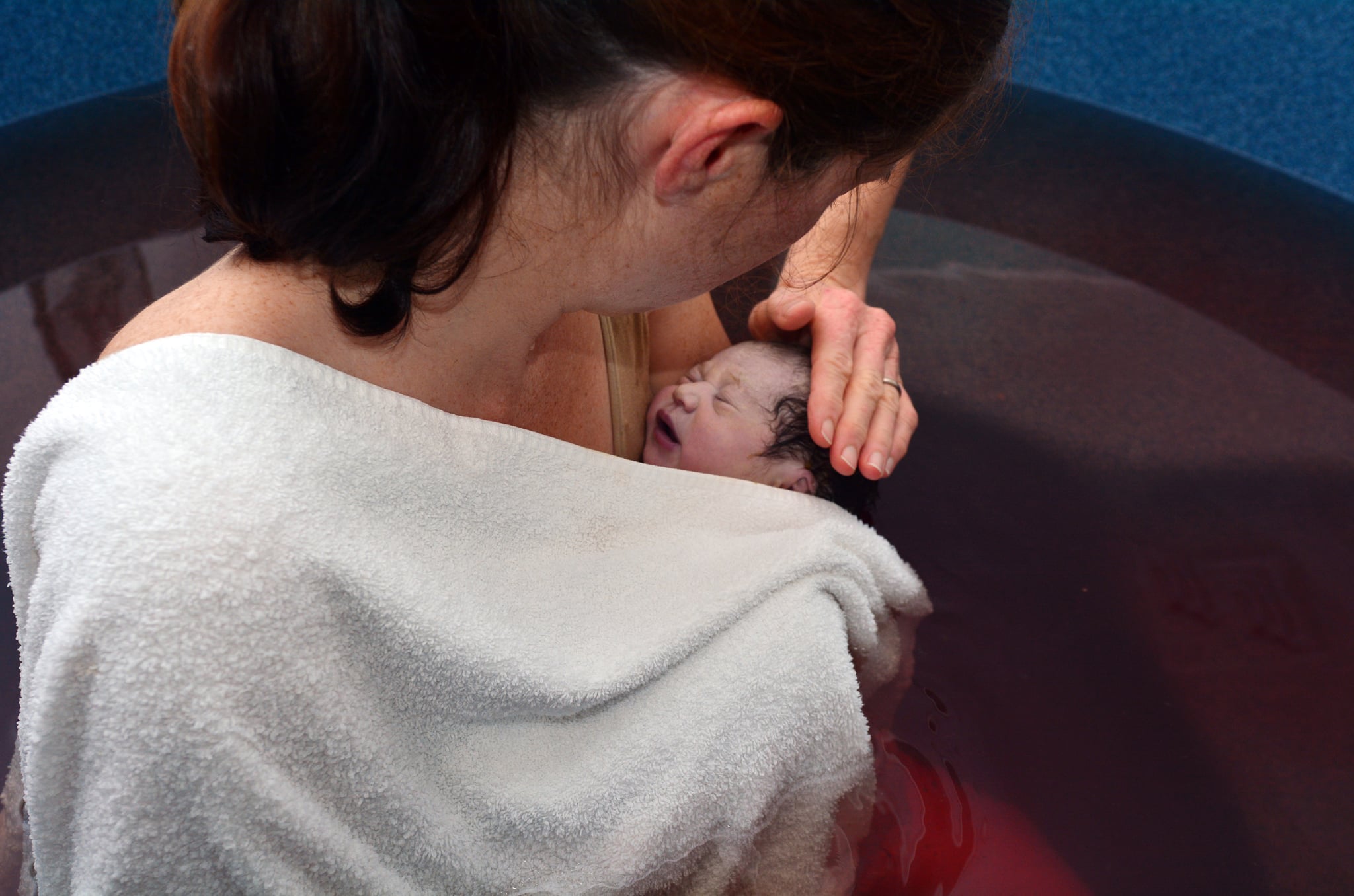 While millions of dollars could make a huge difference for many new families, no amount of money can make up for what went wrong during one mom's horrific delivery.
After midwives botched Amy Benton's water birth — leaving her son with life-long disabilities — the family has now been awarded a $13 million settlement. According to Oregon Live, the sizable sum is the largest amount to be decided on in 10 years for a hospital malpractice case.
Benton's lawyer, Rich Rogers, said that midwives at Legacy Emanuel Medical Center told the expecting mom in 2011 that she was an ideal candidate for a water birth. However, when she was admitted to the hospital, baby Luca's fetal heart rate was abnormal. Despite knowing this, the midwives still proceeded with a delivery in the water. "And they actually told her that it's just as safe and even more safe," Rogers said.
According to the American Congress of Obstetrics and Gynecologists, water immersion has been found to potentially help with pain during the first stages of labor, however, safety during the second stage hasn't been established. There are no known benefits for mom or baby, but there are reports of serious adverse effects. The organization also notes that along with other strict protocols, the mom and fetus should be monitored during intervals while immersed and that the mother should be removed from the tub if any urgent concerns arise.
As Benton was giving birth, the midwives didn't continue to monitor Luca's fetal heart rate once she was in the water. The lawsuit alleges that the family was told that doctors would be consulted during the birth but they never were.
It also claims that if the baby's fetal heart rate had been watched, the midwives would've realized that there was a problem and had Benton undergo an emergency C-section. Instead, Luca was deprived of oxygen for 15 minutes with devastating consequences. Luca was diagnosed with birth-induced cerebral palsy, and at 4 years old, the little boy is unable to walk or talk.