What Is the Design Home App?
I'm About to Quit My Day Job to Play This Interior Design App All Day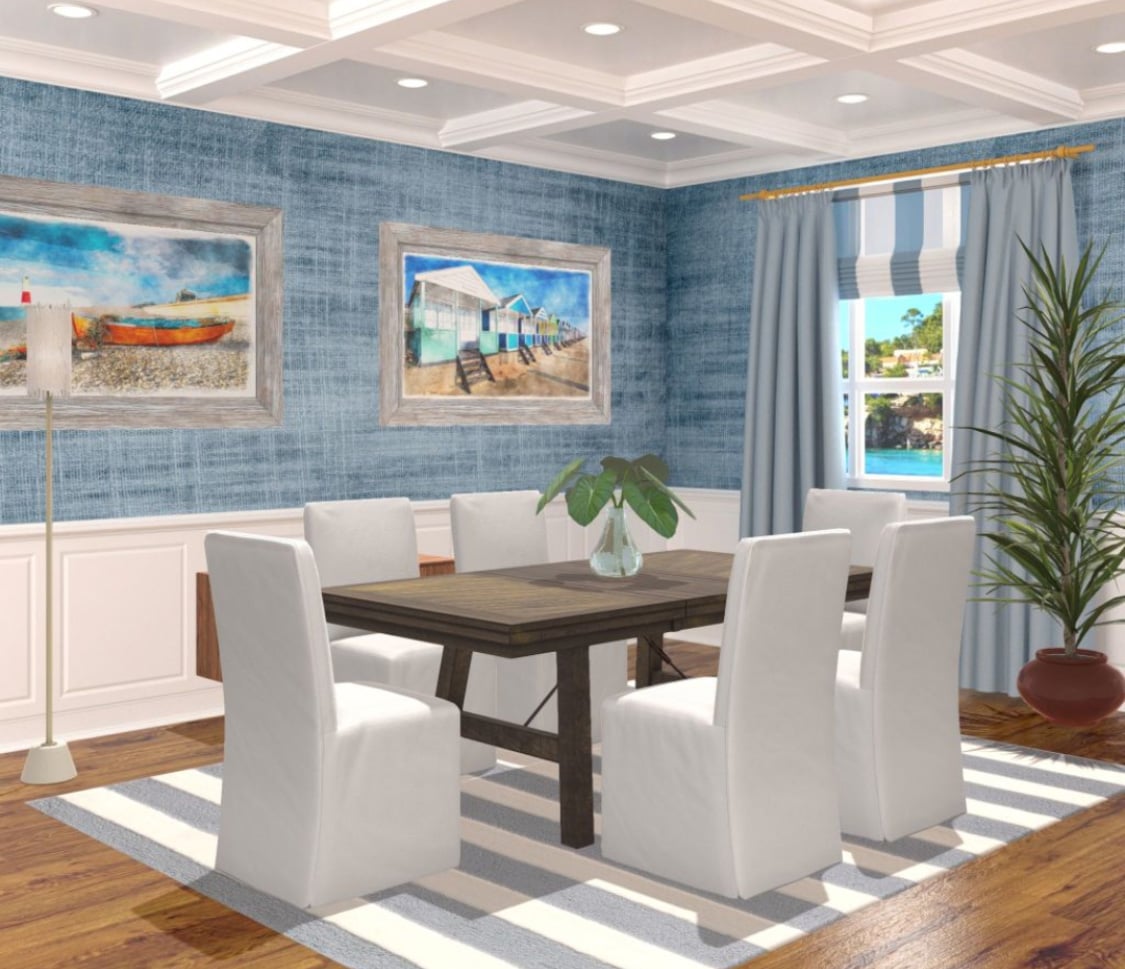 I'm $35 deep into an app that lets you design fake rooms with digital furniture, and I'm pretty ashamed of myself. The game is called Design Home, and it's mind-numbingly simple. Your goal is to design a room with tiny furniture, then your room is pitted against the rooms of other players. Depending on how many people like your room, you may be awarded a new piece of furniture to add to your arsenal.
I have never had any interest in interior design. In fact, I would venture to say that I'm bad at it in real life (my entire home is a mishmash of hand-me-down pieces), and yet, I can't stop playing this damn game. If it were just about the design aspect, I probably would have quit by now, but the way the app is constructed is addictive.
You get a lump sum of "money" when you first sign up, but you have to be very careful about how you spend it. Once you run out, you can only earn more money by completing new challenges (fresh ones pop up every few hours) or paying actual human money to purchase more diamonds, which can then by converted into play money. Keeping a balance requires patience, as only one daily challenge will earn you $2,500; the rest are only worth $500.
With the exception of the daily $2,500 challenge, each challenge has its own set of requirements. You'll need to use a certain number of items from a particular brand, color, material, pattern, or style. Sometimes it's simple (two blue items), and other times it's complicated (four luxe silver items and two Kathy Kuo items). Here's a before-and-after: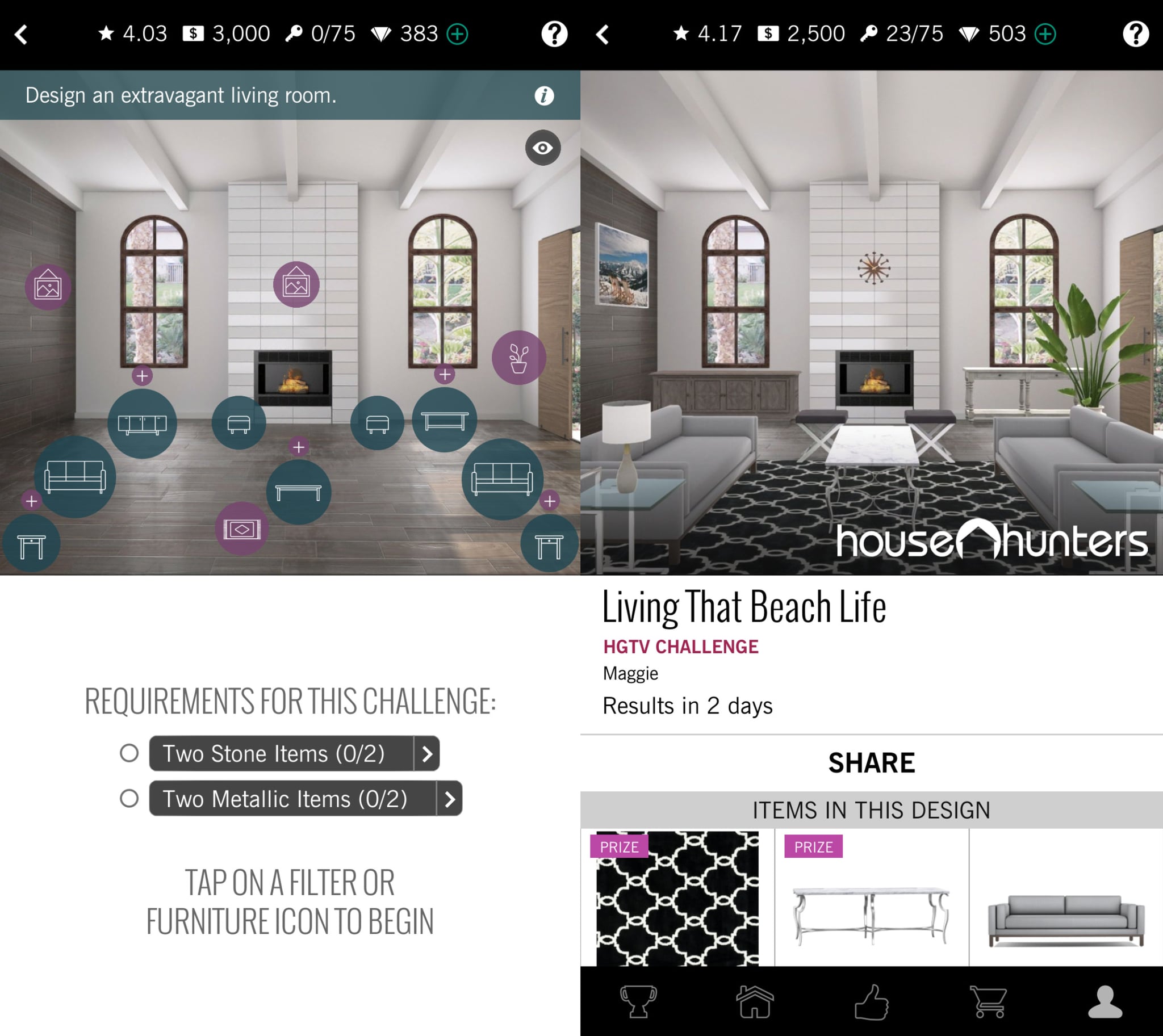 On top of the requirements, you can only use a piece of furniture five times before it disappears from your inventory. So if you're paying $1,500 for that DWR Eva Zeisel coffee table, you're really paying $300 per use. Tricky, tricky!
For those who actually are interior design junkies, you may have perked up at the mention of Kathy Kuo and DWR. That's right — the furniture is all REAL. The items aren't just the type of pieces that the brands would offer; they're tiny renderings of actual furniture. If you're designing a lovely log cabin living room and you find a carpet that you like, you just have to click for info on where to buy it! APT2B, Cynthia Rowley, Modloft, Peninsula Home, and Worlds Away are all featured on the app.
The competition element is fun, but the game is also straight-up fantasy fulfillment. When else am I going to get to decorate a futuristic underwater bedroom? Or a massive, Renaissance-style dining room? Or an open-air living room for a tropical beach house? Probably never. It's clever by design (pun intended), and you don't even need to rent a U-Haul.
Image Source: POPSUGAR Photography / Maggie Panos