Source: POPSUGAR Photography/Mario Elias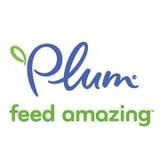 What you pack in your bag says a lot about who you are. That's why we partnered with Plum Organics on this post — their range of baby snacks help keep our little ones healthy and happy from the inside out and are a delicious addition to any diaper bag.
They say you can tell something about a person by what she wears, but what about the bag she carries? An essential staple in a mom's accessory arsenal is a trusty diaper bag. And while diaper bags have come a long way in terms of style and function, the best diaper bag is the one you want to carry, so many moms opt for a bag (any bag) that fits their lifestyle and taste.
What does your bag say about you? We dissect a few common types and styles to prove diaper bags can be an extension of your personality.