When Do Babies Start Teething?
Babies Only Get to Relax For a Few Months After Birth Before They Start Teething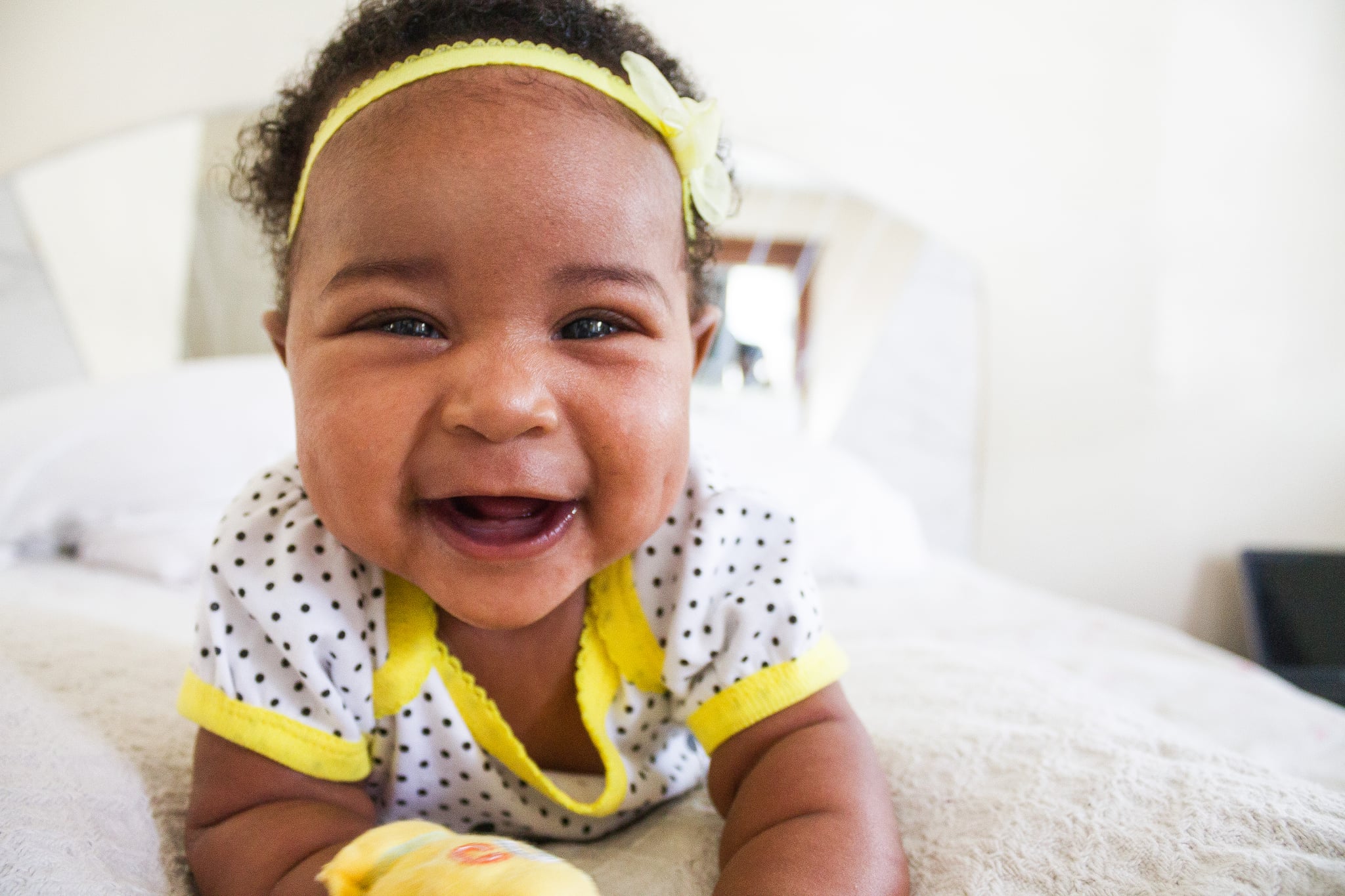 There are so many stages new moms look forward to when they welcome their precious little baby into the world, but teething isn't one of them. When my children started teething, it was grueling for all of us. They were in pain, and I was in pain watching them hurt, knowing I couldn't do much to help. My firstborn was especially difficult for me because I had never experienced it before, and he was typically such a happy, content baby. But when those teeth started popping through around 6 months old, he couldn't sleep and seemed to cry all day long.
Turns out, he began teething right on target at 6 months. Although this is the average age, babies can begin teething as early as 3 months and as late as 1 year old. No matter when they start, your little one should have 20 primary teeth by the time they're 3.
The two bottom front teeth typically come first, followed by the upper front teeth. While this is the typical order, it doesn't always occur this way. If your baby gets different teeth in first, don't be alarmed. There are also many symptoms that come along with teething that shouldn't be a major cause for concern, including fussiness, sleeplessness, sore and pink gums, incessant drooling, and clinginess (just to name a few). The good news is that once those new teeth break through the gums, babies usually bounce back to their happy demeanors.
When your baby gets those first few teeth, it can feel like a delightful milestone has been met, whether that first tooth pops through as early as 3 months or they have to chew their first birthday cake with their gums. So although the process can be grueling, those toothy smiles are well worth it in the end.