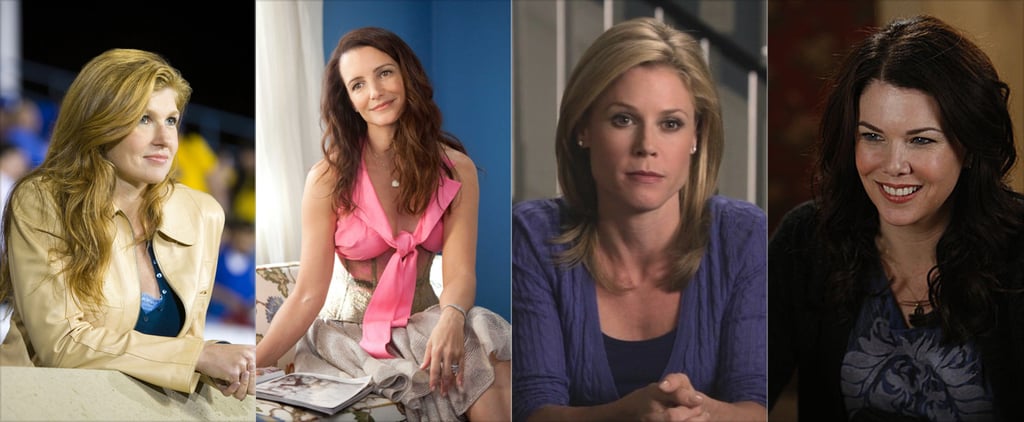 Though critics say the golden age of television is long gone, we're pretty sure there are some redeeming gems to be found on the boob tube — particularly if you take a deeper look at some of the moms on there. From gentle nurturers to strict disciplinarians to crazy-competitive mamas, the moms on our favorite shows truly epitomize every type of mother. Take this quiz to see which iconic mom you most identify with — are you more of a Sarah Braverman or a Clair Huxtable? A Charlotte York Goldenblatt or a Tami Taylor? There's only one way to find out!
What kind of stroller would you push?
What is your preferred form of discipline?
Taking away a favorite toy
How do you comfort your child?
By letting them get back up and start again
What kind of car do you drive?
What did you do last Saturday night?
Dinner at a hot restaurant in town (without kids!)
Went clubbing with my friends
Had an early dinner with the kids
Chauffered the kids around for the night
Had a night away with my partner!
Had date night at a local jazz club
What kind of shoes do you prefer to wear?
What's your ideal family vacation?
An eco tour through Belize
A trip to grandma's house
Who would want to take the kids on vacation?
What's your favorite food?
What do you look for in a partner?
A loving, supportive partner