Why I Won't Be a Class Mom
I Want to Be a Class Mom — but My Daughter Won't Let Me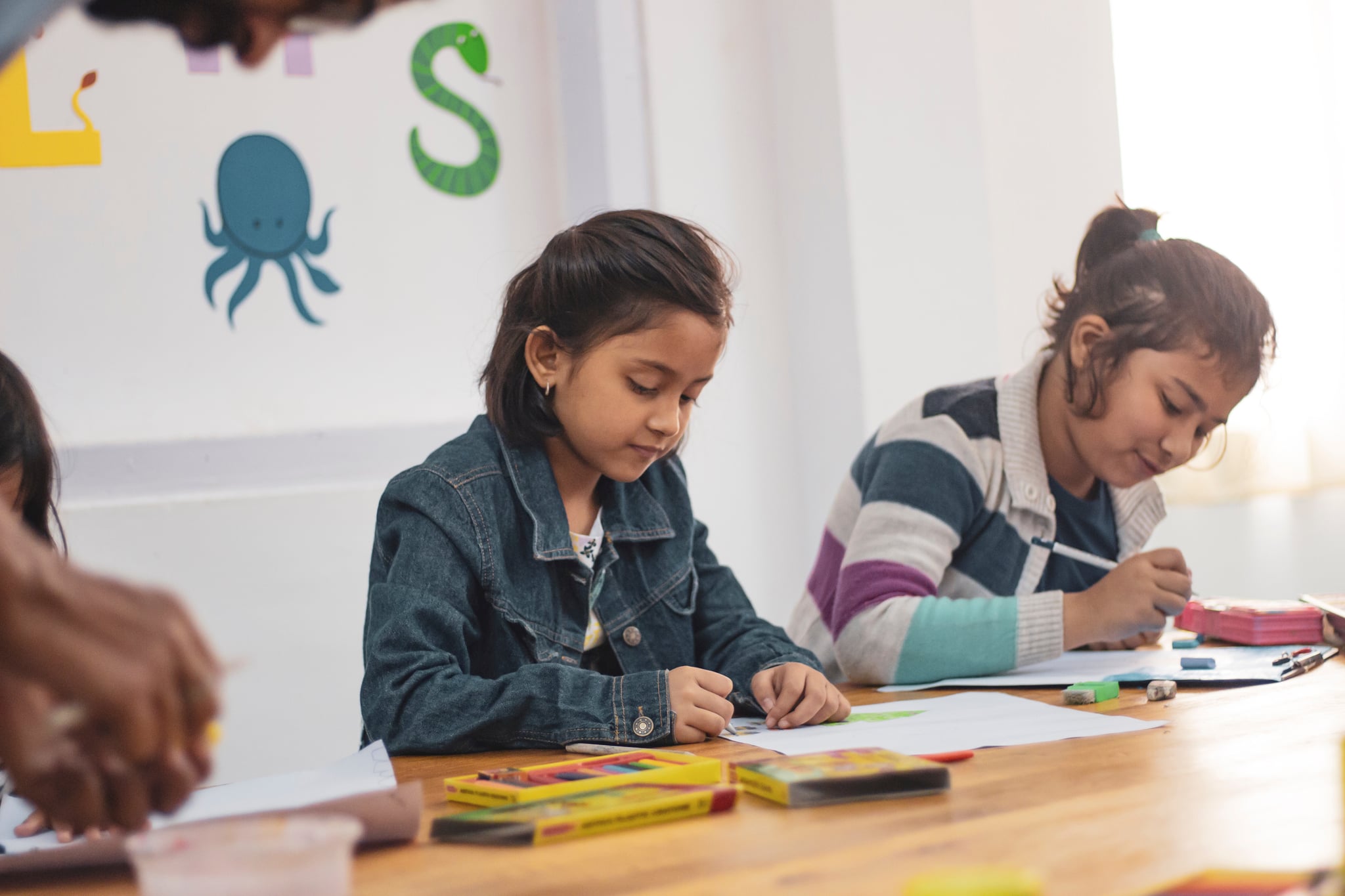 With my firstborn's kindergarten registration just a few weeks away, emotions have been running high in my house. I have this overwhelming sense of urgency to stop the clock; to freeze what little time I have left with my baby before she goes out into the world (we considered homeschooling but have decided that it's not the right decision for our family). While I'm teetering back and forth between proud mama and emotional wreck, my soon to be 5-year-old is bursting at the seams. She knows what's coming next year, and for her, it can't come fast enough. You see, my daughter has inherited my independent streak . . . and then some. Knowing her, I am almost entirely confident that my presence at school next year, even if it's only the occasional visit, will mortify her. So when I'm asked by the other preschool moms if I'll sign up to be a class mom next year, my answer is sadly, no.
Every time I drop my daughter off at preschool or camp, she just walks away. While other kids her age are eager to show their parents something new and exciting in the classroom before doling out goodbye hugs and kisses, mine has places to be and people to see — without me. She gets annoyed when I follow her around and ask her to show me something she finds interesting and practically shoos me out the door when the time comes. We've never had any tears at drop-off. For us, the tears and the tantrums come at pickup. Most kids seem to be delighted to see their parents at the end of the day. Mine often walks out sulking because she doesn't want to leave.
Her consistent disappointment at my showing up has, on countless occasions, left me wondering what I could be doing so horribly wrong as a parent: is it because I don't allow her to subsist on a diet of milk and cookies? Do we not take enough trips to Target or Starbucks? Is she embarrassed by my stay-at-home mom uniform of leggings and Uggs? Over the past two years, I've spent plenty of time analyzing where I may have gone wrong. But I've come to realize that all I've done is foster her independence — not made any crazy mistakes. I'm not saying I'm a perfect parent by any means. I certainly have my days. When my twins are especially monstrous, my patience can wane pretty quickly, and I (regrettably) become extra snappy. When my 5-year-old is in a mood, I find myself thinking how ready I am to send her off to school full-time.
We have our bad days, but thankfully, they're few and far between, and the majority of our time together is well spent. Every few weeks, I make it a point to hire a babysitter so that she and I can spend an afternoon alone together. Every Friday, after my husband and I have put her little sisters to bed, we make popcorn, snuggle up on the couch, and watch a movie of her choosing. In the afternoons, when she's home from school and her sisters are napping, we play board games or read books. That time we spend together is our time, and she looks forward to it just as much as I do. But things like school and camp? That's her time. And, being so much like me in that regard, I know that she relishes her "me" time.
I would love to sign up as class mom. Nothing would bring me more joy than to be as much a part of my daughter's school experience as I can. I'd happily plan parties, coordinate activities, decorate gymnasiums, and delegate bake sales (my baking skills are crap), but I have to respect my daughter's need for independence. I thought I had a good 13 years before she didn't want me to be so involved in her life, but I was wrong. I can only hope that she's just doing things backwards and that in 13 years she'll actually want me around. So for now, I'll give my daughter her space at school. And when she comes home, there will always be a spot on the couch, right next to me under our big cozy blanket, with her name on it.