Why Kids Need Booster Seats
Mom Spreads Booster-Seat Awareness After Her Daughter's Stomach Was Sliced Open by a Seat Belt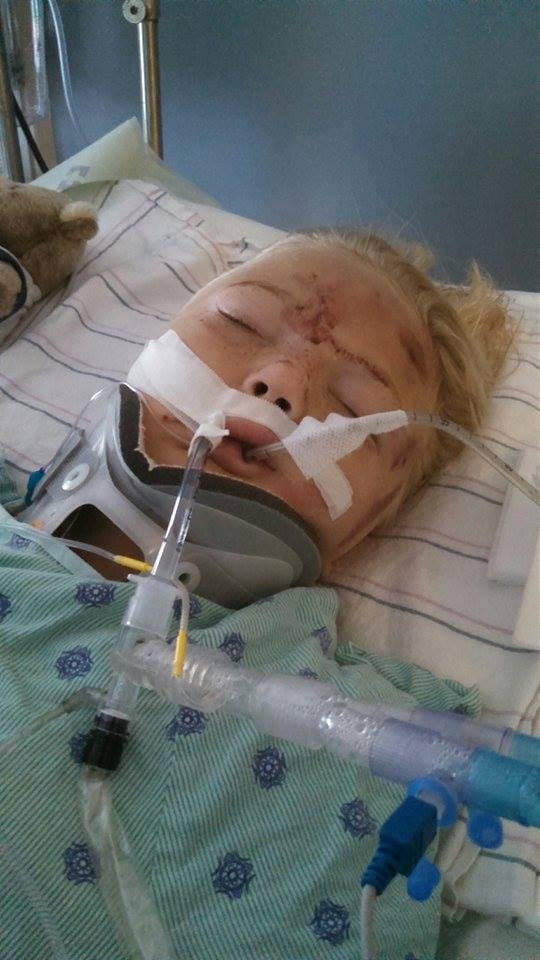 After her 6-year-old daughter was seriously injured by a seat belt in a car accident, Shelly Martin is begging parents to keep their children in booster seats even if it may appear they've outgrown them. In September, Samantha Swartwout was sitting in the backseat of her father's car and wearing her seat belt behind her back when the car swerved off the road and into a tree. Samantha was severely injured when the seat belt sliced open her stomach, exposing her intestines, and also suffered a concussion and trauma to the head, requiring surgery.
Shelly is now spreading her daughter's sad story to prevent parents from making the same mistake that was made for Samantha. Although there are many different explanations for the appropriate time to graduate from the booster seat, the Virginia Department of Motor Vehicles says, "A child should remain in a booster seat until he or she is at least 8 years of age and 4 feet 9 inches tall."
Samantha spent three weeks at the VCU Medical Center and was recently released in October. "She would not have been this hurt in a booster," Shelly told CBS News. "Don't think that just because your child is 7 or 8 years that they are too big . . . they aren't!" Although Shelly cannot physically help her daughter's recovery, she explained that spreading awareness of booster-seat safety "has given her purpose."
Samantha's story is incredibly important for all parents to hear in order to point out that booster seats should only be taken away after your child has met the recommended requirements according to your state, and after that point, the seat-belt strap should never be placed behind your back.