Why Is My Toddler Chewing on the Crib?
Is Your Toddler Biting Their Crib? We Asked Doctors If You Should Be Concerned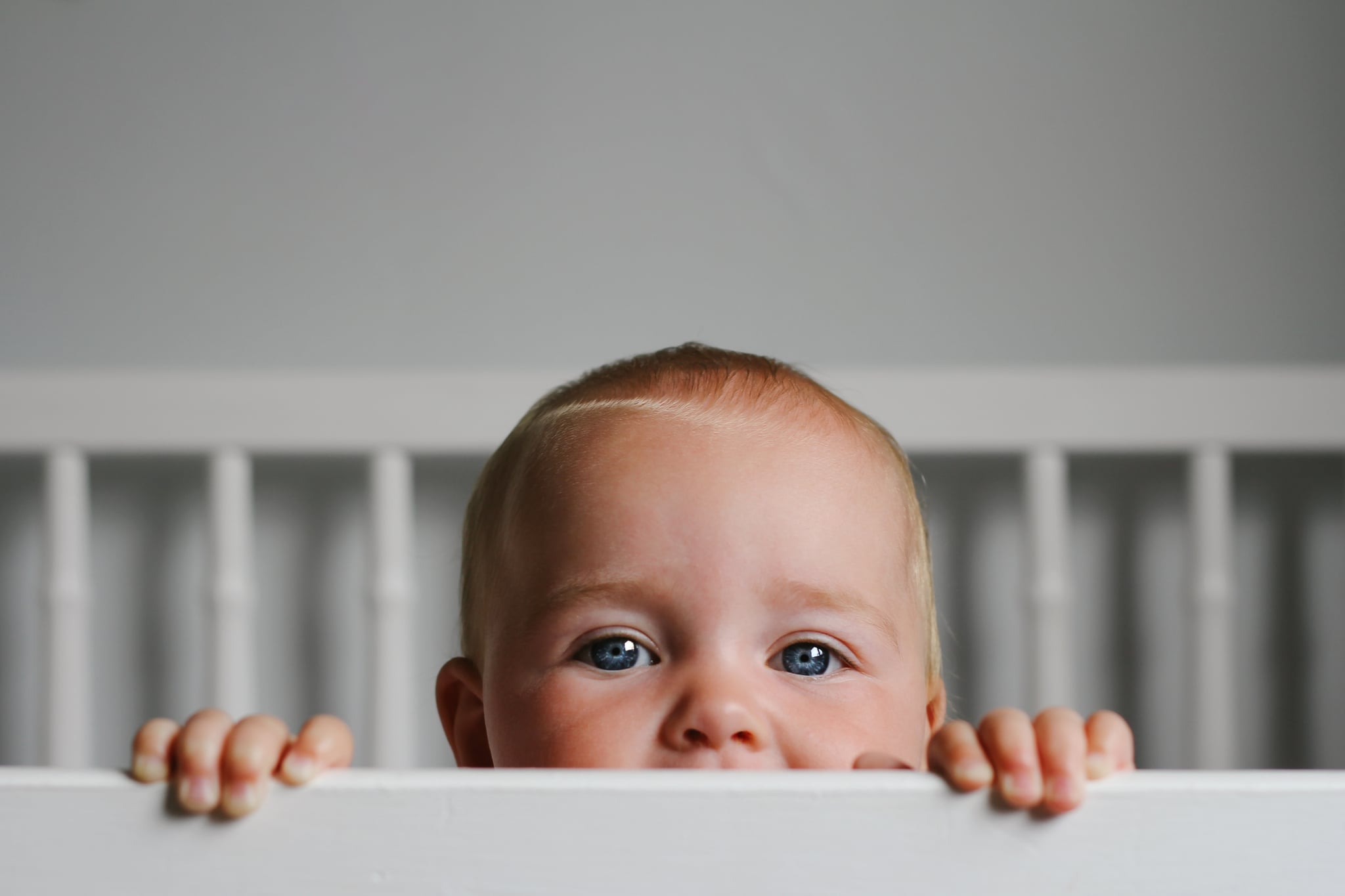 I'll never forget walking into my daughter's nursery after nap time one day and noticing distinct bite marks on the railing of her crib for the first time. She looked at me with a devilish grin, then went in for more, gnawing on the crib and seemingly deriving quite a bit of pleasure from her newfound teething solution. Over the next several months, as her gums swelled, then erupted with cute, little teeth, she continued chomping away at that railing, until the entire thing was "adorned" with her tiny bite marks. "I guess we won't be handing this down to any future babies!" I thought.
Is it normal for toddlers to chew on their cribs?
It turns out that toddlers biting their cribs is somewhat common when they are teething. Inna Chern, D.D.S., a dentist with New York General Dentistry in New York City, seconds the notion that a toddler biting their crib is nothing out of the ordinary. "Early on in a child's life, it is very common and normal for them to explore their environments by placing things in their mouth. They learn by tasting and feeling the texture of objects with their mouths," she said.
Why do toddlers like to chew on their cribs?
Kenneth Polin, M.D., pediatrician at Ann & Robert H. Lurie Children's Hospital of Chicago, told POPSUGAR, "There is a high concentration of nerves in the mouth, so it's theorized that oral exploration provides kids with loads of sensory input."
Sensory input aside, chewing on something, like a crib, actually helps soothe teething discomfort and aids the teeth in breaking through the gum tissue and erupting into the mouth. (Ouch!) Especially when you consider that children are teething for much of their first months and years after birth. Dr. Chern noted that teething can begin as early as 3 months of age and continue until a child is 3 years old. "It may ebb and flow depending on which teeth are erupting at any given time," she said.
Should you be worried that your toddler is chewing on their crib?
In the end, as far as crib biting is concerned, Charles Shubin, M.D., a pediatrician at Mercy Medical Center in Baltimore, told us this habit is mainly harmless and simply cautioned parents not to use hand-me-down cribs to avoid any worries about lead paint. The good news? Many newer cribs come equipped with a plastic cover on the guard rail to prevent little ones from chewing apart the wood, like my daughter did. You can also try supplying your tot with plenty of teething toys, though Dr. Chern warned, "Your toddler is a unique little human so parents may need to try out a few different teethers to find the right fit." But since toddlers spend a lot of time in their cribs, it's unlikely they'll stop the bar-biting behavior altogether.
It's also worth noting that according to Dr. Chern, chewing can indicate a child is suffering from early anxiety. She advised, "If a parent or caregiver senses that there are other behavioral issues in conjunction with biting not related to swollen gums and soon-to-be-emerging teeth, talk to your pediatrician."