Wigs For Kids Hair Donations Found in Great Clips Dumpster
Bags of Hair Donated to Wigs For Kids Were Discovered in a Great Clips Dumpster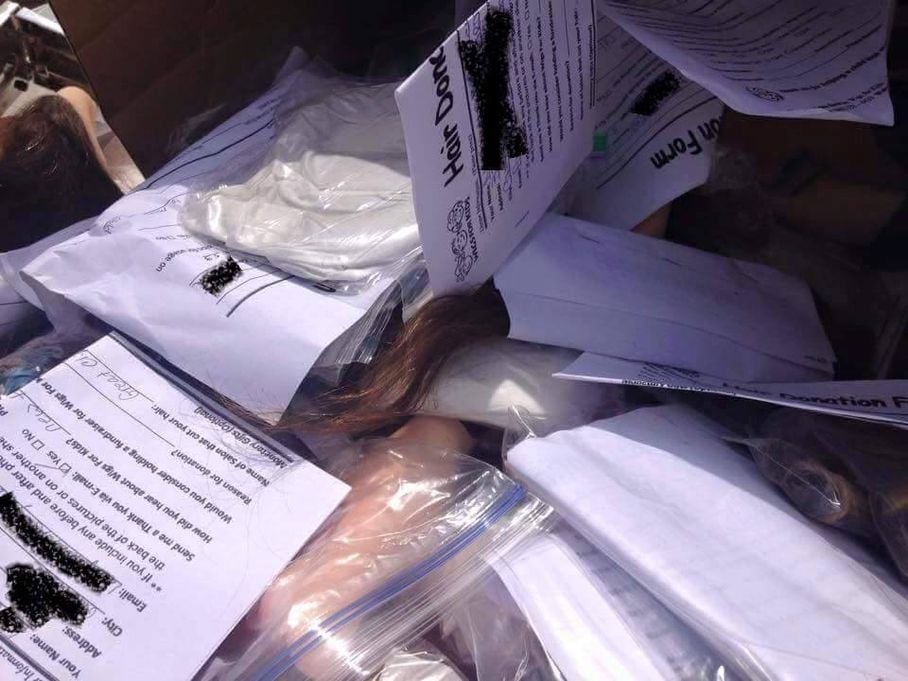 If you've ever considered donating your cut hair to a charity, you might want to think twice before heading to Great Clips.
Whether it was an honest mistake or an intentional act, bags upon bags of hair — meant to be donated to the Wigs For Kids organization that helps children who are battling cancer — were found in a dumpster behind the salon in Gastonia, NC.
The discarded hair — as well as labels with donors' names, addresses, and phone numbers that have been blurred out of photos posted to Facebook — was discovered earlier this week, and Great Clips president Steve Hockett announced that they were investigating the situation and reaching out to all franchises to request that extra precautions be taken to provide safe delivery of all future hair donations.
As for what was found in the dumpster, all was not lost. The company confirmed that 95 donations were still in good condition. "Fortunately, the salon was able to recover all but five of the discarded hair donations, and they will ensure the remaining donations are delivered to Wigs For Kids as donors intended," Hockett said in his video statement.
Additionally, he stated that Great Clips would be making a $5,000 donation — $1,000 each for the clippings that couldn't be salvaged — to Wigs For Kids to ensure this situation doesn't delay their efforts.
Even still, he said: "We know money can't replace the five hair donations that were destroyed."