Wine Glass That Fits a Whole Bottle
This Huge Wine Glass Fits an Entire Bottle For When You've Had One of THOSE Days
As POPSUGAR editors, we independently select and write about stuff we love and think you'll like too. If you buy a product we have recommended, we may receive affiliate commission, which in turn supports our work.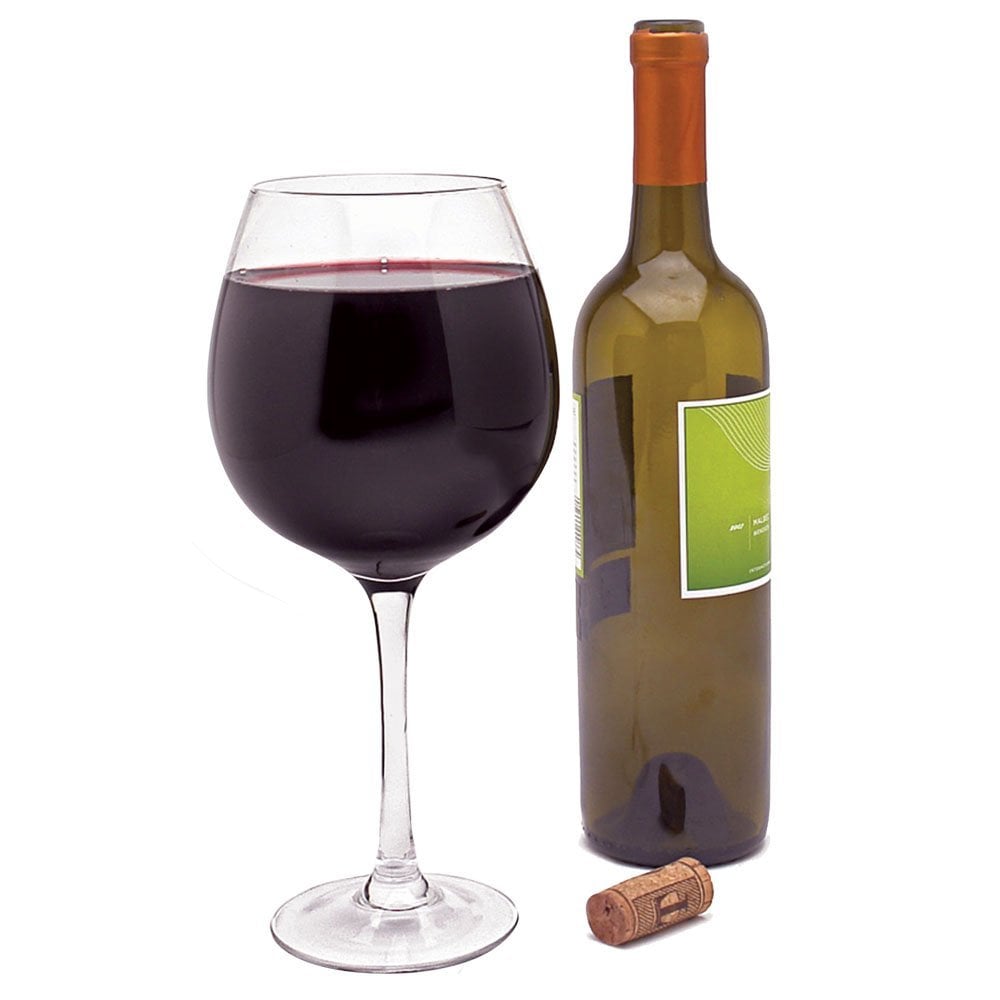 Some days require a heavier wine pour than others, and sometimes the glass just isn't big enough. Thankfully, there's actually a real glass that fits an entire bottle of wine for when you really need to relax, and it's basically every wine-lover's dream.
Meet the DCI XL Wine Glass ($17), which holds a full 750 milliliters with some room to spare. The glass itself is over nine inches tall and three and a half inches wide, and there's even a stemless option if that's what you prefer . . . though that one might require two hands. Out of all the gifts for people who love wine, this one just might take the cake — I'm tempted to buy one for myself, to be honest.
Reviewers on Amazon seem to have good things to say about the glass. One wrote, "Great gift. Not a gag gift, but can be played off as one. Real glass, firm stem, nice red wine shape for Cab." Another declared, "This is my favorite wine glass ever. It looks like high quality, it really does fit a whole bottle of wine, and it makes me feel so classy when I drink from it."
We'll cheers to that! The next time you think to yourself, "I'll just have one glass of wine tonight," you can reach for this one and keep your promise — sort of.