Woman Kicked Out of Hospital For Breastfeeding
Mom Asked to Leave Hospital — Yes, a Hospital — For Breastfeeding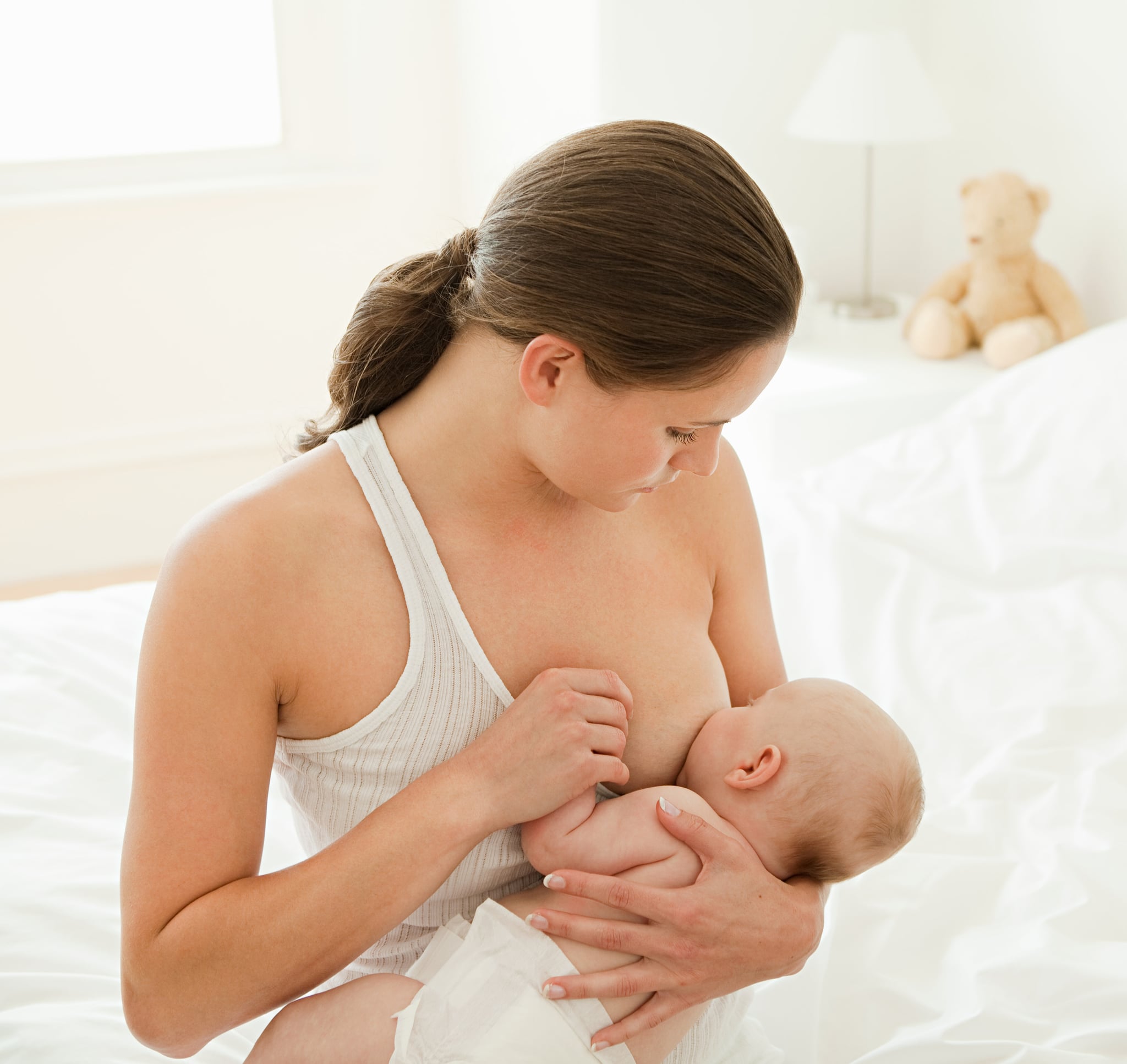 Are there any safe spaces left for moms to breastfeed? Apparently not. Last week, Erin Peña was asked to leave University Medical Center's waiting room after she began nursing her 4-month-old child. Despite Texas state law allowing women to breastfeed "in any location in which the mother is authorized to be," patients were uncomfortable with the mom's lack of coverage and asked that she be removed from the room. Later that day, Peña shared her story on KCBD News Channel 11's Facebook page. She wrote:
I'm so furious and upset. I just got thrown out of my ObyGyn/Pediatrician's office for breastfeeding! The receptionist told me I couldn't breastfeed in the lobby and had to go to the bathroom or room in the back. I said I had the right to breastfeed anywhere. She said if I don't stop she will cancel my baby's appointment. His appointment was for his vaccines! I refused and she canceled it, so I went to find the doctor thinking she would be reasonable and she wasn't. She was condescending, kept calling me honey. I said, "No one in the lobby even cared." She rudely said, yeah they do they just don't say it to your face.

I said they were wrong and it was illegal what they were doing. She called security on me and I left with the officer. The guy asked what happened and when I told him, even he was like, "What? That's what this was about?"
A UMC spokesperson responded to Peña's complaint through the hospital's Facebook page. He wrote that UMC has always supported breastfeeding and pointed out its work with the National Institute of Children's Health Quality to raise exclusive breastfeeding rates in Texas. The spokesperson also said the hospital reached out to Peña and apologized for the incident.