Disney Junior Series Alice's Wonderland Bakery, Coming 2022
Disney Junior to Debut Alice's Wonderland Bakery, About Alice's Great-Granddaughter, in 2022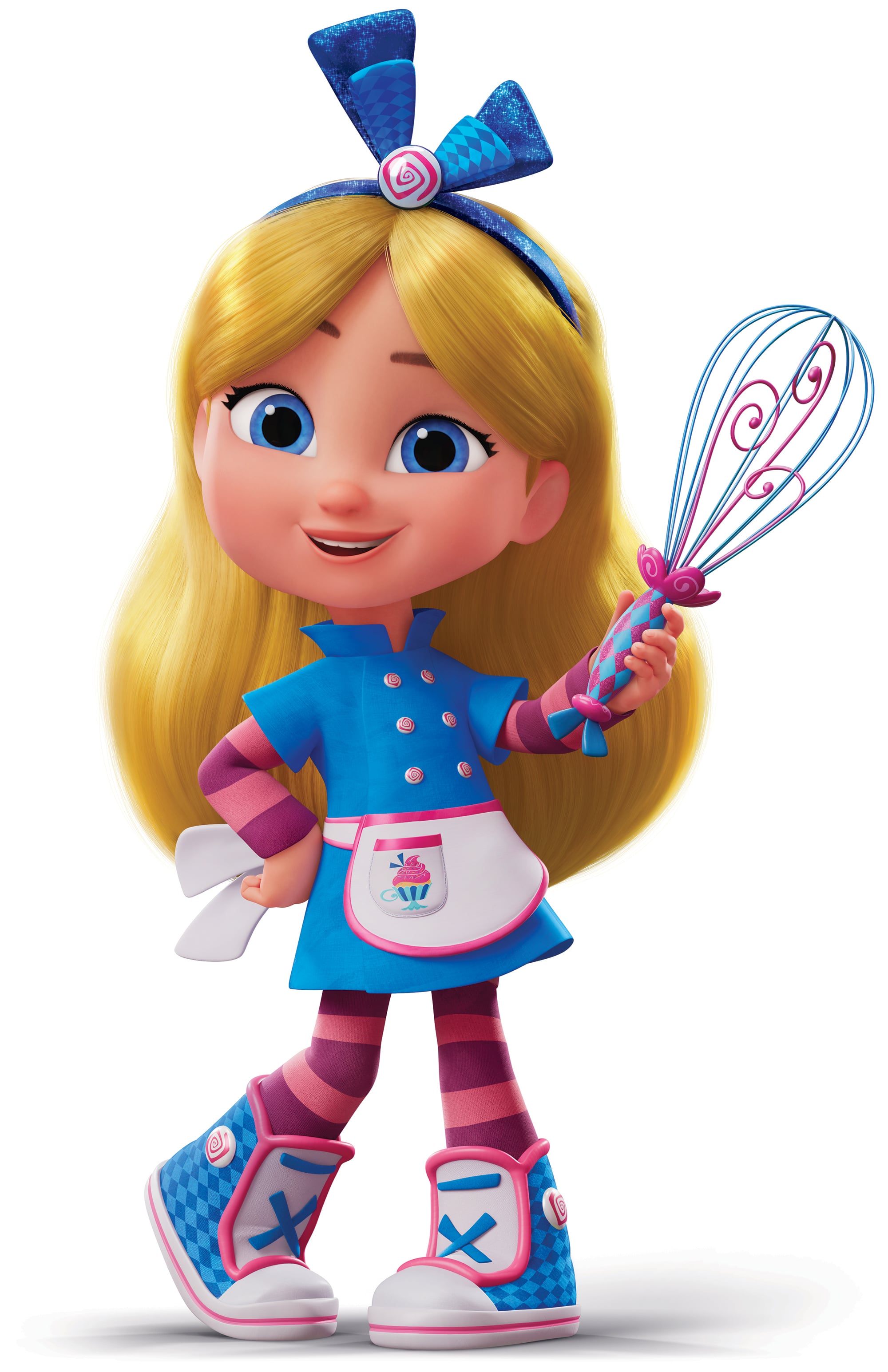 The Alice we all know and love is back . . . kind of! Alice, of Alice in Wonderland fame, has a great-granddaughter — also Alice! — and she's getting her own show on Disney Junior in 2022: Alice's Wonderland Bakery. The animated show will be geared toward toddlers and young kids, and each episode will feature two 11-minute stories about Alice's baking adventures at the enchanted Wonderland Bakery. The series will feature her friends, a new generation of the characters we already love, including white rabbit Fergie, Alice's "madcap friend" Hattie, and the Princess of Hearts, Rosa.
"The magic and mischief of Alice in Wonderland has been treasured by millions for over a century, and we are delighted to introduce this version of a young Alice and her charming friends to a whole new generation," Joe D'Ambrosia, Disney Junior's senior vice president of original programming and general manager, said in a press release. "Inspired by the sense of connection that food brings about — and recipes filled with enchantment and heart — the series will showcase whimsical stories with relatable themes for our Disney Junior audience."
According to the press release, Alice's Wonderland Bakery "will celebrate the culture and creativity of food, highlight self-expression and impart age-appropriate social and emotional lessons about friendship, collaboration and community." We can't wait to hear more details and see additional glimpses of Alice and her friends soon!