Amazon Prime Wish List Pregnancy Announcement
This Photographer's Amazon-Themed Pregnancy Announcement Is So Dang Clever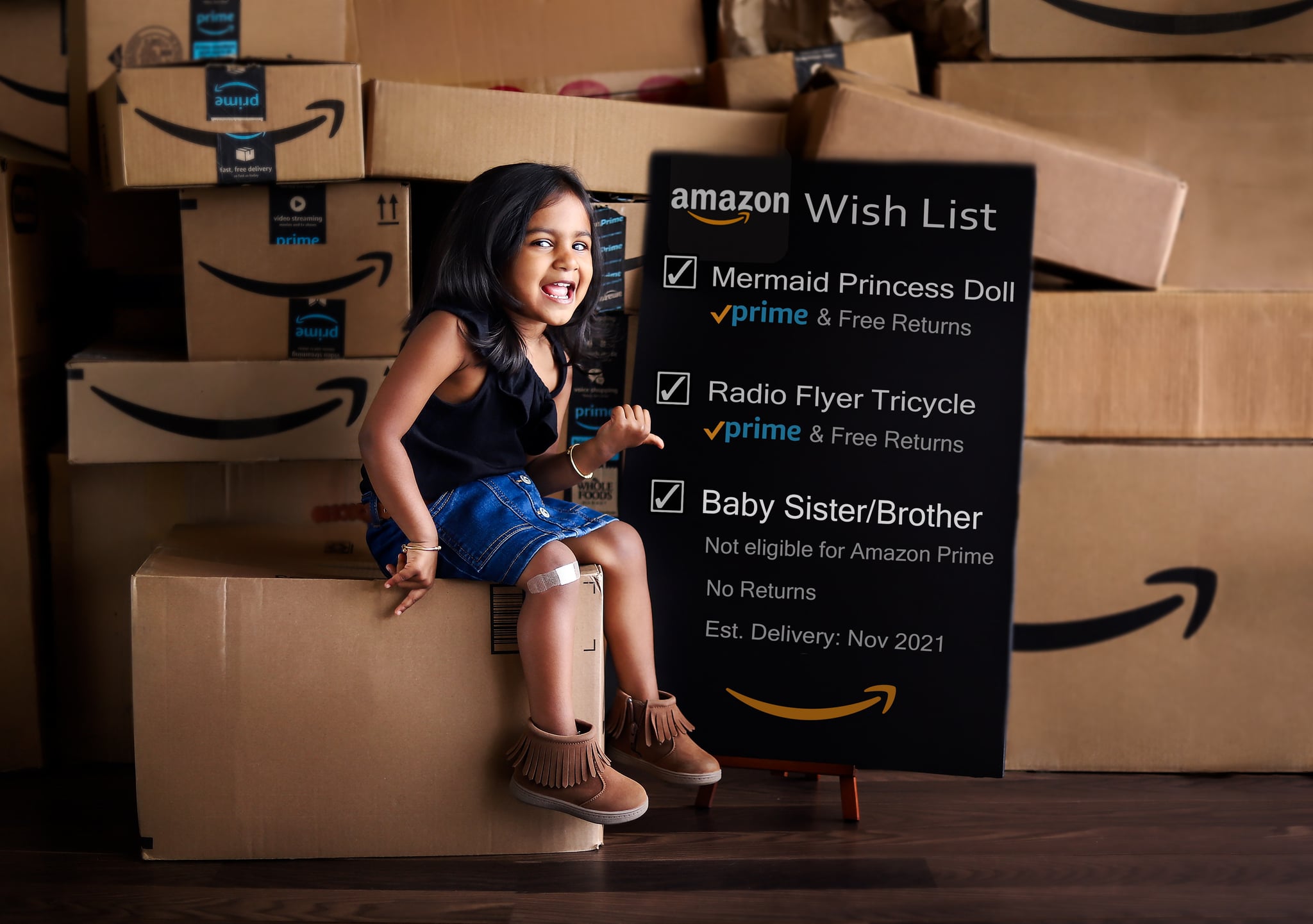 When Priyanka Mahadevappa was preparing for her first child's birth in 2018, Amazon was her go-to for all the baby gear she needed. Because she tries to reuse boxes, she found herself hanging on to quite a few of those black-arrow-clad boxes and came up with the cutest way to use them: as photo props for her daughter's newborn photos.
Now, Priyanka's toddler is starring in a second installment of the original Amazon newborn photo to announce that she's going to be a big sister! "While I was thinking of how to do the pregnancy announcement this time around, I was sure [I'd] do it through my daughter," Priyanka told POPSUGAR. "And it only made sense to add a sequel to her newborn picture that I'd taken back then."
In the themed photo, Priyanka's daughter is sitting atop an Amazon box with stacks of them behind her, pointing to her Amazon Wish List. Under "Mermaid Princess Doll" and "Radio Flyer Tricycle" is the 2-year-old's wish for a baby sibling. While the former two items will ship with Prime and come with free returns, the toddler's new sibling isn't eligible for Prime, doesn't come with returns, and is evidently a preorder, as they aren't expected to ship until November. They'll be worth the wait though, we're sure!
See the clever pregnancy announcement above and Priyanka's daughter's original newborn photo below.